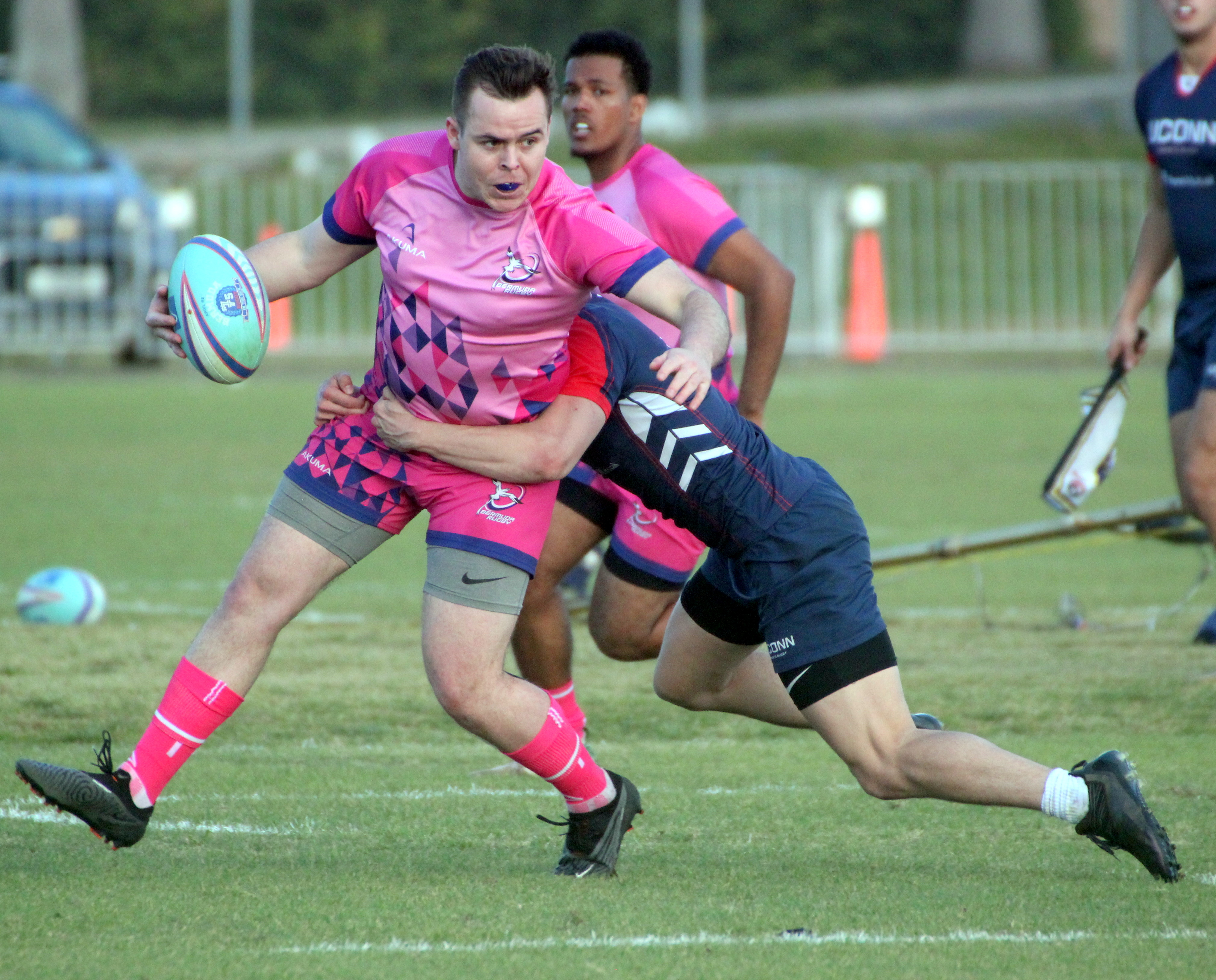 The Bermuda International 7ís Rugby Tournament got underway at the National Sports Center.
The Bermuda Stars Menís team began the tournament with three wins on the opening day, they picked up a 38 Ė 17 win over UConn, and then a 27 Ė 5 win over Rowan University, they closed out the night with a 21 Ė 10 win over the University of Notre Dame.
The Bermuda Stars Womenís team also picked up 2 wins, they defeated Colgate 17 Ė 10, and then they defeated Rowan University 22 Ė 0.
Men's College Day One Results
Univ of Maryland 35 Stony Brook 5
Brown Univ 29 Cornell Univ 0
Harvard Univ 5 Mystic Collegiates 33
Kutztown Univ 58 Vanderbilt Univ 0
Univ of Notre Dame 29 Rowan Univ 5
Bermuda Stars 38 UConn 17
Univ of Maryland 31 Cornell Univ 29
Brown Univ 27 Stony Brook 5
Kutztown Univ 29 Mystic Collegiates 7
Harvard Univ 31 Vanderbilt Univ 5
Bermuda Stars 27 Rowan Univ 5
Univ of Notre Dame 28 UConn 5
Brown Univ 34 Univ of Maryland 0
Stony Brook 19 Cornell Univ 10
Kutztown Univ 48 Harvard Univ 0
Mystic Collegiates 38 Vanderbilt Univ 5
UConn 22 Rowan Univ 17
Univ of Notre Dame 10 Bermuda Stars 21
Women's Division Day One Results
Rowan Univ (W) 0 Colgate (W) 22
Bermuda Stars (W) 17 Colgate (W) 10
Bermuda Stars (W) 22 Rowan Univ (W) 0