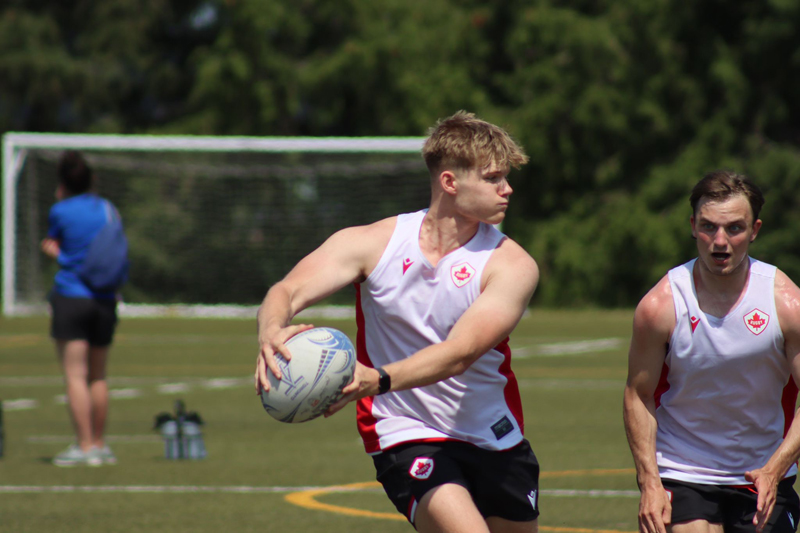 Jamin Hodgkins and his Canadaís Menís Under 20 teammates emerged as 25 - 24 winners over Chile in their second game of the U20s Canada Conference at the University of Guelph.
Tries from Mathew Klimchuk, Ethan Jurgeneit, and Sol Jacques, as well as a string of successful conversions by Jamin Hodgkins Ė including an under pressure, game-winning kick Ė secured the victory.
The last round of fixtures at the tournament will see Hodgkins and his teammates take on Uruguay on Tuesday, August 23rd.