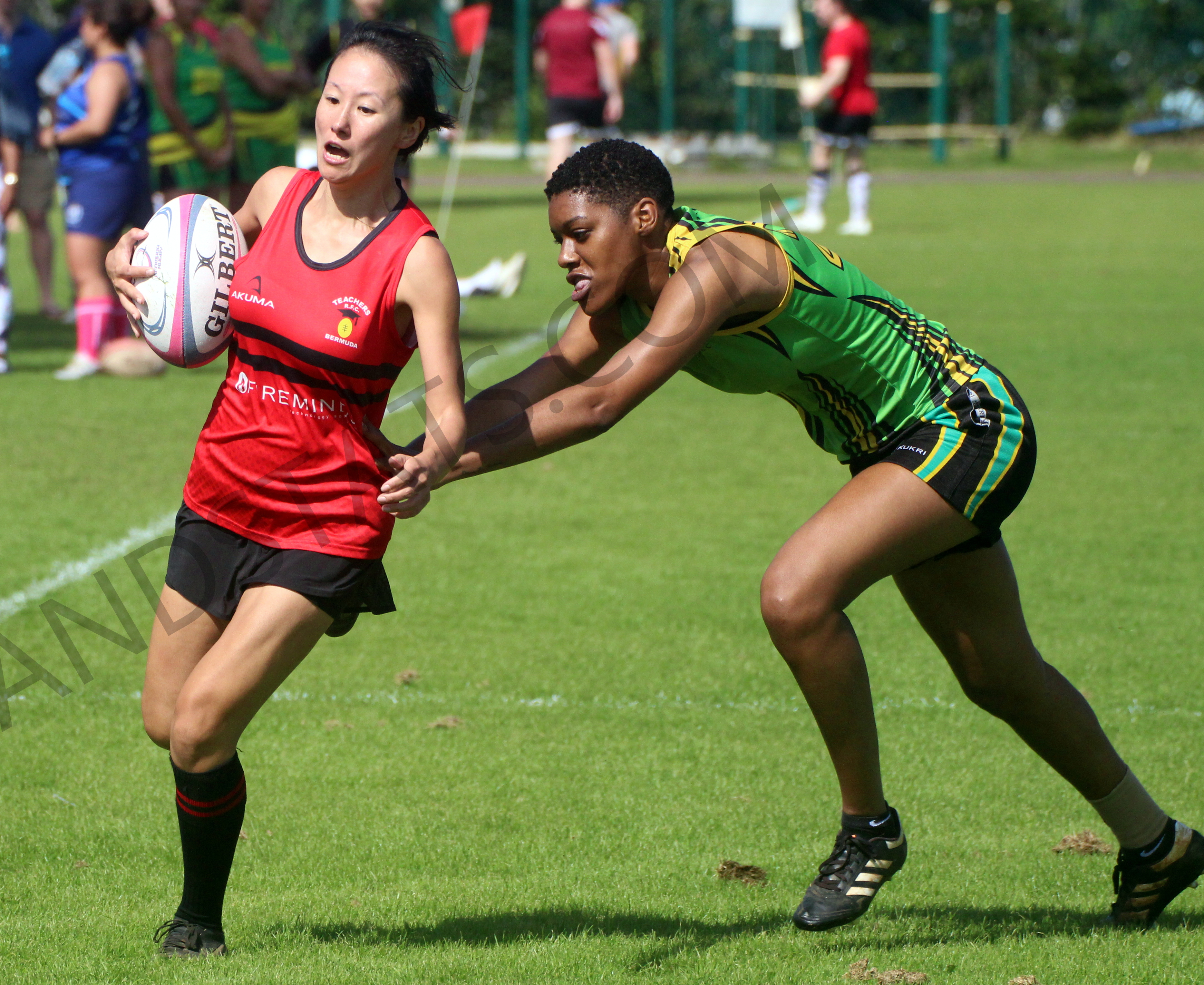 A Bermuda Rugby Football Union triple-header took place at the National Sports Center North Field.
Click Here to see
Pictures of Bermuda Rugby Football Union Women & Menís February 19th 2022
Two Womenís Division matches and one Menís Division match took place with a total of 104 points put on the board.
Womenís Division
The Police Women defeated the Renegades Women 17 Ė 5, Estienne Coetzee scored two Tyrís to lead the Police to victory, while Anna Hutchinson scored 1 try, and she kicked one Conversion, with Maeve Dillow scoring the lone Try for the Renegades.
The Teachers defeated the Mariners 27 Ė 24 in the other Womenís Division match-up. The Teachers got two Tryís from Corrie Cross, with Lauren Rothwell, Sherice Bashir, and Christie Halliday all adding a try each. Jasmine Mapp kicked a conversion for Teachers.
Apryl Jackson scored twice for the Mariners, Niasia Pitcher and Lysmieri Santana each scored one, while Lysmieri Santana kicked two Conversions.
Menís Division
The mixed team of the Mariners & Renegades defeated the Police 24 Ė 7, Robyn Brickell scored twice for the mixed team, with Dzuri Gill and Connor McGlynn scoring a Try each. Robyn Brickell kicked two Conversions for the mixed team.
Nick Spell scored the lone Try for the Police, while Dan Cole kicked one Conversion.