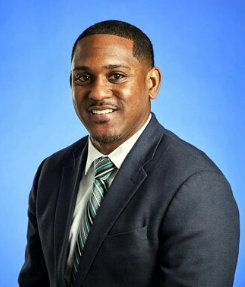 The Department of Youth, Sport, and Recreation announced that they are currently accepting applications for the High-Performance Sponsorship programme.
Applications for the High-Performance Sponsorship programme will be open until June 30th, 2023, for those who meet the criteria. To apply, persons can visit: www.youthandsport.bm.
The aim of the sponsorship is as follows:
1. To recognize Bermudian athletes who clearly demonstrate commitment and performance as a high-performing athlete.
2. To provide financial assistance for Bermudian athletes who have consistently demonstrated a clear indication of high performance in his/her respective sport.
3. To support and provide funding for Bermudian athletes to reach elite standards and represent Bermuda at major international events.
Today, the Minister of Youth, Culture and Sport, the Hon. Owen K. Darrell, JP, said, "The Bermuda Government values the importance of sport in Bermuda. In the 2023/24 Budget, we committed to meeting the goals of the National Sports Policy. One of our aims is to ensure additional funding for High Performing Athletes is made available.
"We are excited to be able to provide our high-performing athletes a mechanism of support to assist them in their performance. Local and overseas competitions at pinnacle events give our athletes an opportunity to showcase their levels of skill, mastery, and competitiveness and sports excellence. We have seen some amazing success with our young people and elite athletes on the international stage. So, we must ensure that our up and coming athletes and our established high performing and elite athletes continue to dominate on the world stage. The High-Performance Sponsorship programme will assist greatly in this regard."
In order to be eligible for the sponsorship, athletes must demonstrate their commitment and performance as high-performing in his/her respective sport.
For more information and to request an application, call 295-0855, or email msbutterfield@gov.bm.