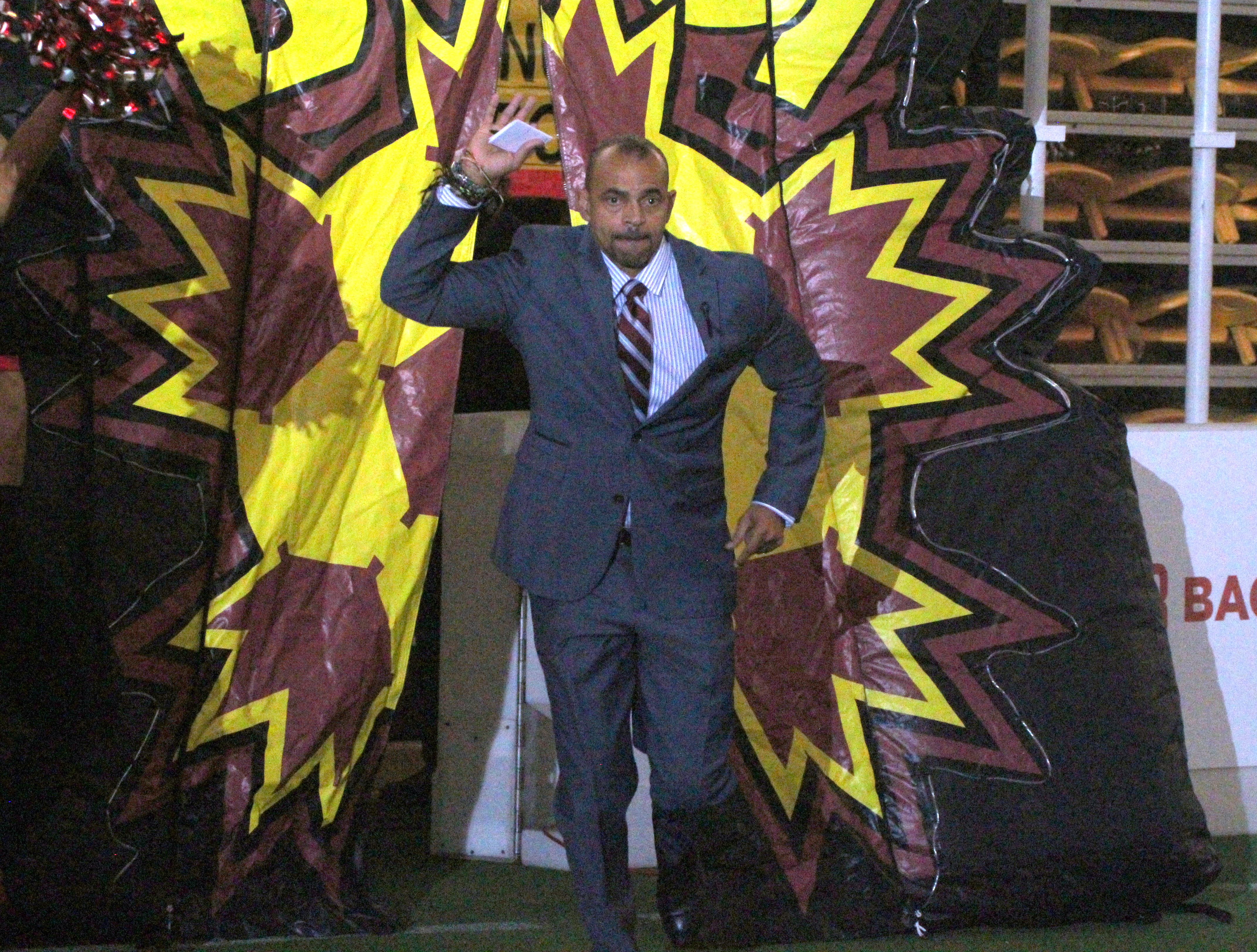 Baltimore Blast 8 Harrisburg Heat 5
After a three-week hiatus, David Bascomeís Baltimore Blast returned to Towson SECU Arena for their third home game of the season. In their exciting return, the Blast defeated the Heat, 8-5.
Harrisburg started off the game with an early lead when Dominic Francis scored the opening goal. Michael Cunningham would return to the goal once again with a steal from Blast goalkeeper William Vanzela, giving the Heat a 2-goal advantage. The Blast played a strong offensive quarter, with 17 shots on goal but ultimately the Heatís goalkeeper, William Banahene, maintained a strong presence in goal blocking all of the Blastís shots. The Blast ended the 1st quarter without recording any goals.
The Blast started off the 2nd quarter with their first powerplay of the night. Harrisburg ultimately killed the powerplay. The Blast would cut the Heatís lead by 2, with their first goal of the night by Jonatas Melo, his 4 th goal of the season. Harrisburg answered seconds later with their 3rd goal of the night by Luis Brambila, assisted by Matt Braem. The Blast would successfully kill the Heatís first powerplay of the night. Dominic Francis would return with his second goal of the night, ending the half with a 3-point lead.
The Blast would return to the second half without Juan Pereria, who received a red card, and Jeremy Raley, who is out with an injury. Both not returning to play for the remainder of the game. Lucas Roque took advantage of the powerplay cutting the Heatís lead by two. Harrisburg on the powerplay. Jamie Thomas would answer for the Blast with a short-handed goal, his second goal of the season. Back-to-back goals and assists from Jonatas Melo and Adriano Dos Santos, tying the score 4-4. The Blast would take the lead, 5-4, with Lucas Roqueís second goal at the end of the third quarter.
The Blast dominated possession in the 4th quarter. Starting off strong, Nelson Santana with his first goal of the night, assisted by Jamie Thomas. Moments later, Santana would find the back of the net giving the Blast a 3 goal lead. With 2 minutes remaining in the 4th quarter, the Heat utilized their 6th attacker to help Dominic Francis to cut the lead by one goal, making the score 7- 5. With 28.0 seconds remaining, Josh Hughes would record his first goal of the season. The Blast would defeat the Heat, 8-5. The Blast outshot the Heat, 44 to 12.
The Blast were led by Nelson Santana with 2 goals, Jonatas Melo with 2 goals and Adriano Dos Santos with 2 assists. Goalkeeper, William Vanzela, recorded 2 saves.
Click Here to see the
Baltimore Blast Pre-Game Show January 8th, 2022