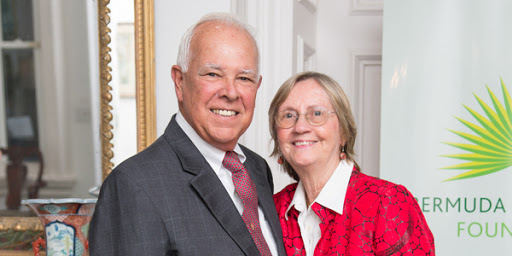 Football in Bermuda - The Affiliates of the Bermuda Football Association, in collaboration with the Charles E. and Lesley Marshall Family Foundation, have raised $23,000.00 to donate to the Bermuda Emergency Fund, with seven Sports Club Programmes to receive a total of $105,000.00
The Football Affiliates in conjunction with this Foundation had discussions on how they could possibly assist the In Need Bermuda Communities during this unprecedented Covid – 19 Pandemic time in Bermuda and came up with the idea to collectively do a fundraiser, asking the individual clubs, along with the Foundation to make donations to the fund.
The Foundation, whom for the past few seasons have made donations to the Affiliates to assist them with their basic necessities, like football equipment, sports uniforms, and registration requirements, immediately committed to a very generous donation.
The Football Clubs working closely together despite their resources being very limited at this time, as a direct result of the Covid – 19 pandemic, were still able to manage to find a way to make a donation to this very worthy cause.
Charles E and Lesley Marshall Family Fund
Application Summary
$ 9,500 - Robin Hood Football Club Warwick Archers & Warwick Bows (Robin Hood F.C. Youth Programme) - To provide a Club who is open and diverse which offers not only a sporting outlet for everyone but also an educational one, especially our youth who are our leaders of the future. We are a diverse Club and welcome individuals of all ages who wish to participate in our methodology
$ 50,000 Devonshire Colts Youth Programme - Devonshire Colts existing to help provide a nurturing environment for young men looking to learn the game of football in a positive environment. Our organization exists to fill this need and provide a necessary service for our young men.
$ 7,000 - St. David's Youth Athletics Program Redevelopment -
The SDCCC YAP (football) believes in:-
• Teaching technical and tactical skills in football
• Raising mental awareness of the game of football
• Working as a team
• Having fun
$ 13,500 St Georges Colts Senior Men and Youth Football Program - To provide healthful recreation and exercise and to promote cricket and other forms of sport.
To promote social entertainment and amusement and generally to encourage physical, mental, and moral improvements for its members.
To promote and hold either alone or jointly with other club meetings, competitions, and other athletic sports, and to offer, give or contribute towards the same prizes and awards.
$ 10,000 - Western Stars Sports Club/Dandy Town Youth Academy - Western Stars Sports Club exists to be a formidable, community-oriented organization that caters to the community at large:
To provide the opportunity for all interested participants to develop individual skills, fitness, teamwork, and sportsmanship.
To support the physical, mental, and emotional development of players, and to promote, foster the growth of sports in our community.
To be unified and positive for the youth in the community in a manner that develops and enhances their skills and passion for sports and translates success both on and off of the field.
We will strive to create an environment that will provide each player with a valuable learning experience.
$ 5,000 - North Village Community Club Youth Programme - To promote and provide educational, competitive, and community-based activity within a safe and controlled environment, that encourages individuals to equip themselves with the necessary life skills for goal attainment and the ability to achieve success whether on the field of play or everyday life.
$ 10,000 - Bermuda Referees Association General Operating - Assist with the progress and structure of our youth and senior referees while also creating opportunities for them to travel to receive first-class FIFA training.