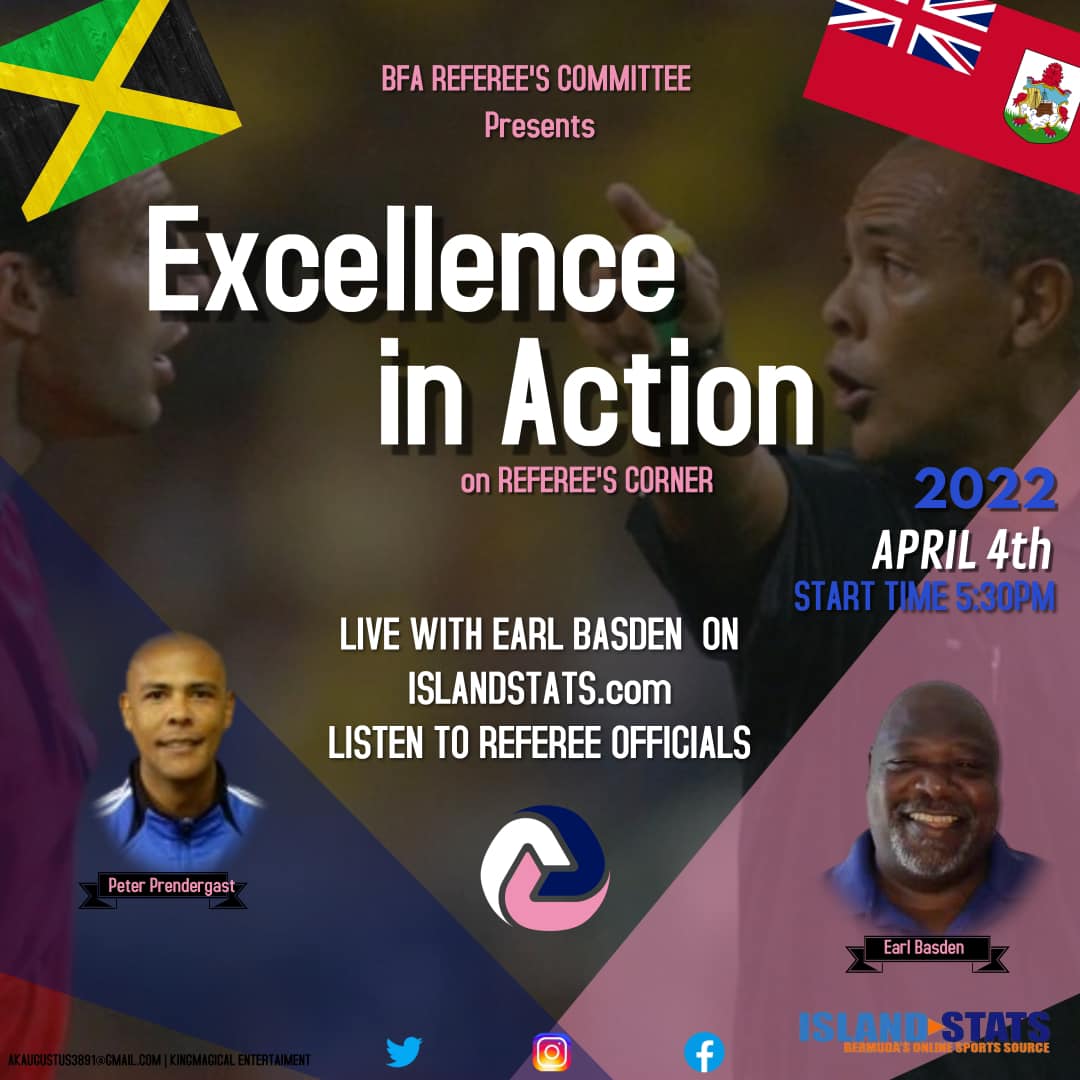 www.islandstats.com and the Bermuda Football Association continue to join forces this season in a bid to encourage more Referees to join the ranks.
This segment of Excellence in Action live on Referees Corner will FIFA Technical Instructor Peter Prendergast join the show.
Prendergast is a football referee from Jamaica. A FIFA referee since January 1, 1994, his first international match was the USA against Ireland, on June 9, 1996.
Since then he has refereed many matches in the CONCACAF Gold Cup, the Olympics, the FIFA World Cup, and the Confederations Cup.