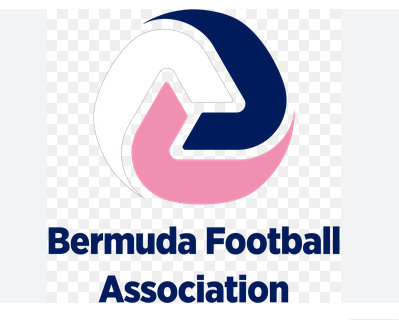 The Bermuda Football Association have released the names and clubs of players who have obtained releases for the upcoming 2019/2020 season. Today www.islandstats.com brings you the Premier Division Clubs List.
A total of 99 players have released themselves from teams in both the Premier and First Divisions.
BAA as reported are the biggest losers of players losing 23 players, North Village Rams picked up 13 of those players from the one club alone, both the Somerset Trojans and Paget Lions teams relegated both lost the services of 8 players each.
The Devonshire Cougars have picked up two goal keepers in Ajai Daniels from the Southampton Rangers and Troy Hall from the Dandy Town Hornets have joined, while long serving player with the Dandy Town Hornets Damon Ming has moved to the Southampton Rangers.
Robert Richardson returns to the PHC Zebras, while Keishen Bean makes a return to the North Village Rams, Leo Burgess is heading back to the Somerset Trojans, who picked up the services of experience player Keith Jennings from the North Village Rams.
PREMIER DIVISION (63)


BAA (23)
Ian Simmons - North Village Rams
Erik Correia - North Village Rams
Alaye Darrell - North Village Rams
Tyrell Burgess - X-Roads
Llineiko Millett – Devonshire Cougars
London Roberts-Steede Robin Hood FC
Rushain Murphy - North Village Rams
Drewonde Bascome – Devonshire Cougars
Errin Butterfield-Tankard – Devonshire Cougars
Nico Gibbons – Southampton Rangers
Ramsay Saggar – Somerset Eagles
Nathan Rego – Somerset Eagles
Joshua DeSilva – Somerset Eagles
Taj Grant - Somerset Trojans
Raequan Rochester - North Village Rams
Shane Simmons - North Village Rams
Nicholas Araujo - North Village Rams
Christopher Araujo - North Village Rams
Keishen Bean - North Village Rams
Andrew Kempe - North Village Rams
Zeon Robinson - North Village Rams
Quintonio Lema - North Village Rams
Troy Tucker - North Village Rams
BOULEVARD BLAZERS (4)
Jahzardae Samuels – Devonshire Cougars
Ernest Rieko Trott - Dandy Town Hornets
Clay Darrell - Dandy Town Hornets
Tyriko Williams – Young Men Social Club
DEVONSHIRE COUGARS (3)
Chae Brangman - Robin Hood
Jamel Amory - Dandy Town Hornets
Demetre Daniels - North Village Rams
NORTH RAMS (5)
Jason Lee – Devonshire Cougars
Marcelos Thomas – Somerset Eagles
Lashon Dill - St Georges Colts
Kieran Evans – Somerset Eagles
Keith Jennings - Somerset Trojans
PHC Zebras (2)
Enaharo Holdipp - Wolves
Marcelos Wade – Somerset Eagles
ROBIN HOOD (2)
Tariq Bean - North Village Rams
Ajani Lee - Paget Lions
SOMERSET BRIDGE RECREATION CLUB (3)
Leo Burgess - Somerset Trojans
Georges Fubler - Somerset Trojans
Lamaul Crofton - Somerset Trojans
SOMERSET TROJANS (8)
Justin Corday - Robin Hood
Hubert Butterfield - Dandy Town Hornets
Marcel Dill - Hamilton Parish (Masters)
Malachi Jones – Southampton Rangers
Tariq Brown - Ireland Rangers
Quindell Cann - Ireland Rangers
Kenjai Brown - Ireland Rangers
T'Jay Brangman - Hamilton Parish
SOUTHAMPTON RANGERS (6)
Aquino Grant - PHC Zebras
Ajai Daniels – Devonshire Cougars
Larri Simons - Vasco DaGama
Antinori Butterfield – Somerset Eagles
Shannon Burchall - Robin Hood
Trey Durham - North Village Rams
DANDY TOWN HORNETS (3)
Troy Hall Jr. – Devonshire Cougars
Damon Ming – Southampton Rangers
Jahquille Stowe – Somerset Trojans
X-ROADS WARRIORS FC (4)
Teiko Lowe - Dandy Town Hornets
Takyh Sharrieff-Hayward – Somerset Trojans
Khiari Sharrieff-Hayward – Somerset Trojans
Jahron Dickinson – St. George's Colts