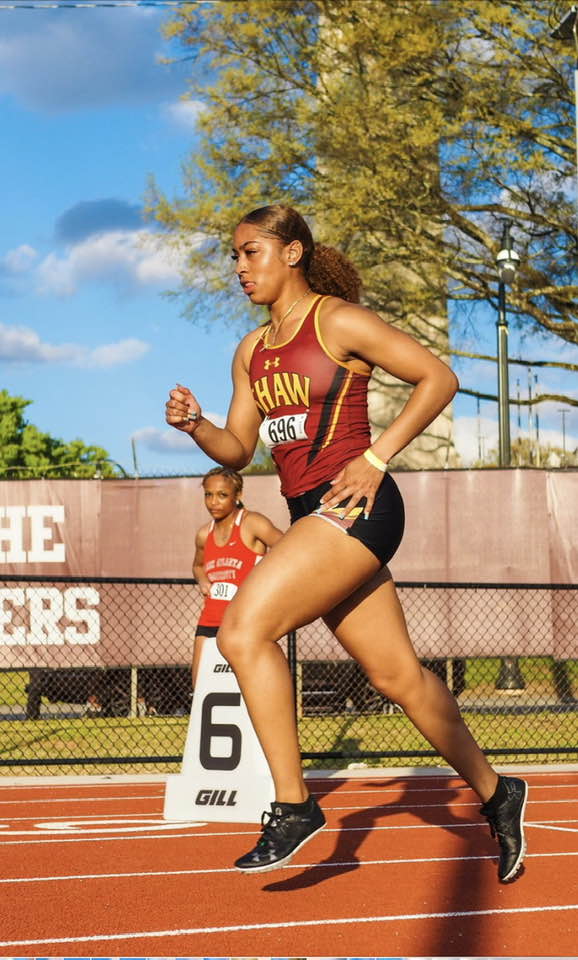 Brijette Basden and her Shaw University Women's Track & Field teammates braved through the rain for a strong performance in the 2023 Braves Classic at UNC Pembroke's Dick & Lenore Taylor Track.
Shaw University won two events and finished fourth out of 10 teams.
The team of Anijah Triggs, Symone Wright, Micah Wright, and Basden ran a winning time of 49.66 in the Women's 4x100m Relay.