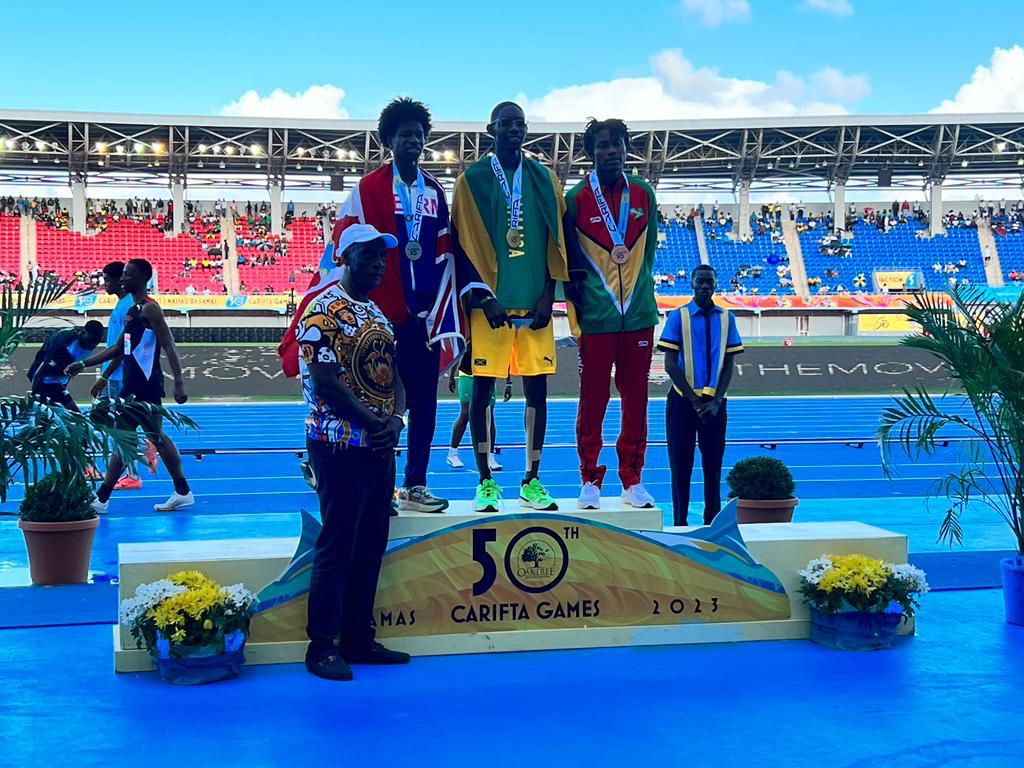 Bermuda has won 5 total Carifta Games Medals in the Bahamas.
Kahzi Sealey claimed his second Silver Medal of the event when he finished second in the Under 20 Menís 5,000m clocking 15:37.56, while Jake Brislane won the Bronze Medal finishing third with a time of 15:45.84.
The Under 17 Girls 4x100m Relay team of JíNaz Richards, Pria Wilson, Azari Jones, and Arima Turner clocked a time of 48.12, originally they finished fourth however officials have Disqualified Jamaica thus pushing the Bermuda team up to the Bronze Medal position.
Razi Garland finished 8th in the Under 20 Boys Shot Put, during the Under 17 Girls 800m Amaris Munya finished 9th clocking 2:5.50, and Azari Jones was 10th clocking 2:27.66.
Shayla Cann finished 7th in the Under 20 Girls 800m clocking a time of 2:20.80, while Sancho Smith finished 4th in the Under 20 Boys 800m clocking 1:53.21.