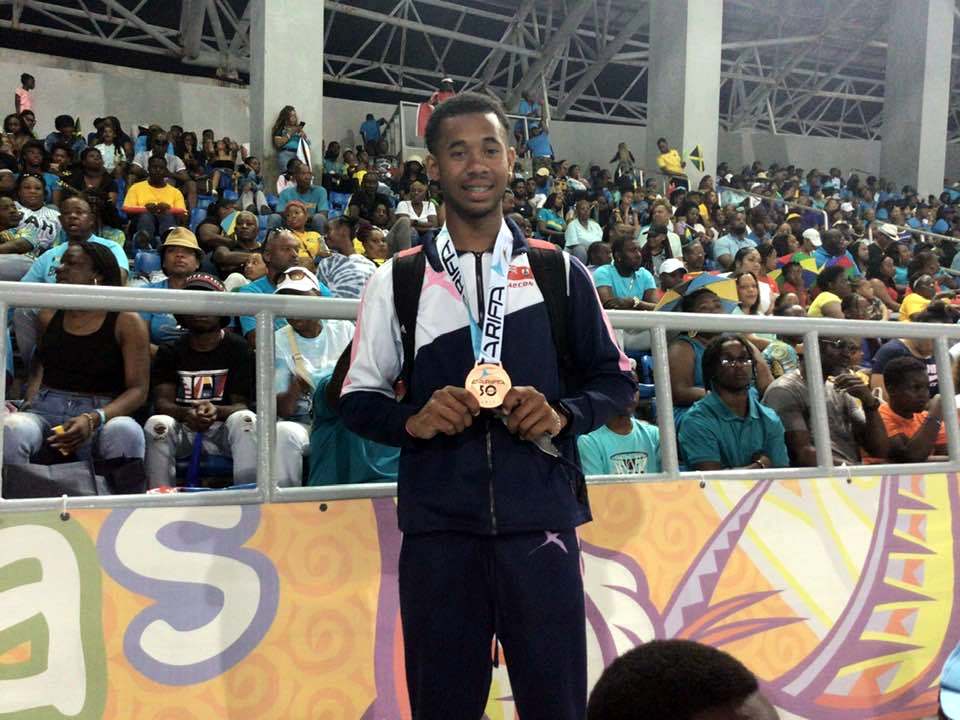 Bermuda picked up itís Second Medal of the 50th Carifta Games when JíAuza James won the Bronze Medal in the Octathlon
James finished the 14 man competition in third place with 4850 points, he earned 802 points in the 400m, and 721 points in the 100m.
Sancho Smith advanced to the Under 20 Boys 800m Final, this after he finished second in the Semi-Finals clocking 1:56.20, Simeon Hayward finished 7th clocking 1:57.83.
Elise Dickinson advanced to the Under 17 Girls 200m Semi-Finals finishing 8th with a time of 24.57, while Denver Tucker finished 12th competing in the Under 20 Boys 200m Semi-Finals clocking 22.01.
Clocking a time of 11:05.45 Jaeda Grant finished 6th competing in the Girls 3000m Open Division race, with Fenella Wightman finishing 7th clocking 11:28.44. Cameron Adkins finished 12th competing in the Under 17 Boys 3000m Final with a time of 10:41.21.
Kesay Bell finished 9th competing in the Under 20 Girls Javelin Throw with a top toss of 34.86m.