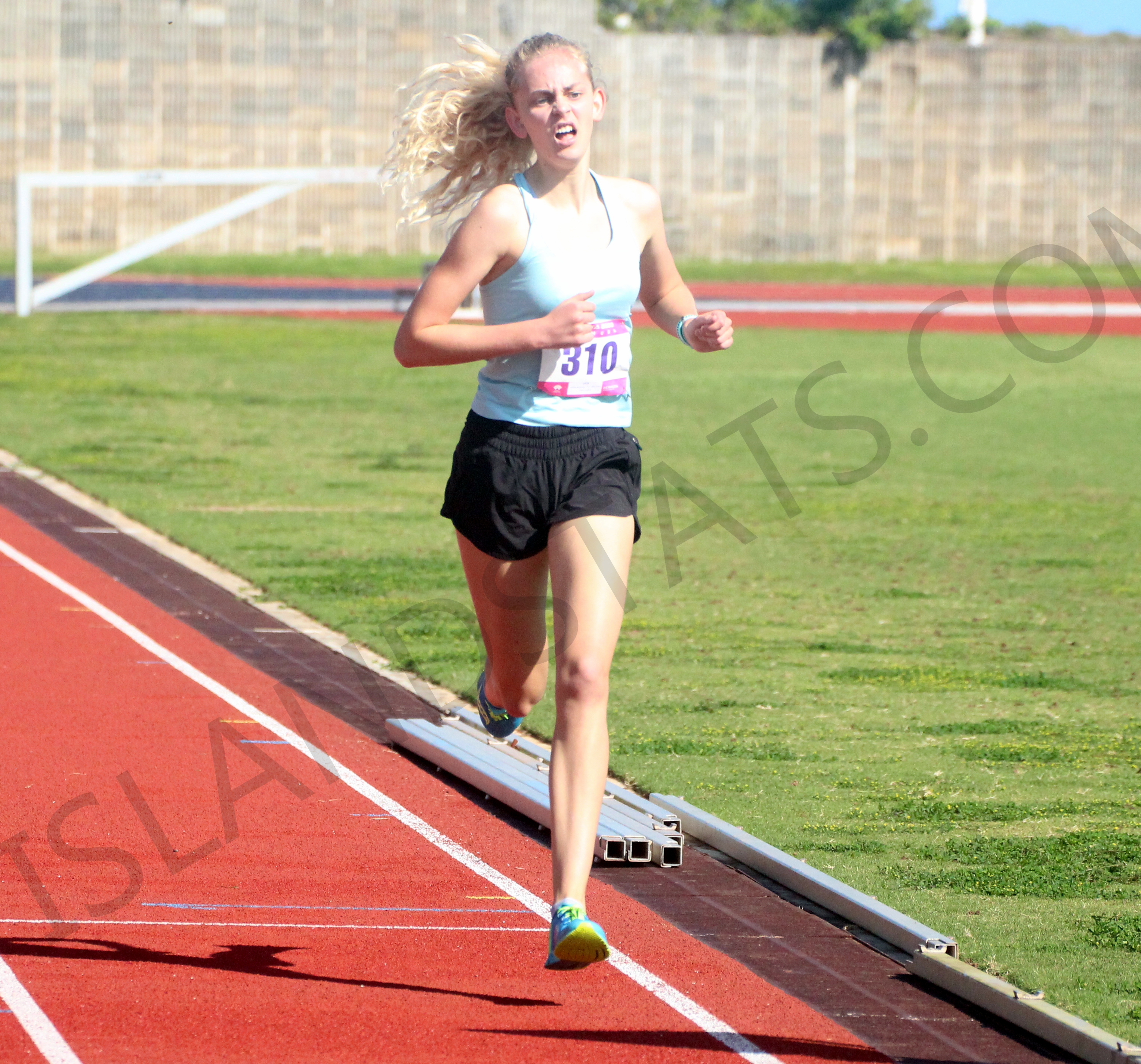 Fenella Wightman
IslandStats.com
The Bermuda National Athletics Associationís 2022 Track and Field season continued at the National Sports Center with the 8th Meet of the Year.
Click Here to see
Pictures of BNAA Track Meet March 19th, 2022
The day saw yet another Carifta Standard met, Fenella Wightman, would finish second in the Mixed 1500 Meter Run, she would clock a time of 5:03.81, finishing behind Jaeda Grant who clocked 4:58.81, with Grant already qualified, Wightman would cross the line well ahead of the 5:15.00 Qualifying Mark.
Tiara DeRosa won the Mixed Shot Put Open with a top toss of 13.73m, Kesay Bell was second with a toss of 9.62m and Kisaye Bell finished third with a top distance of 9.45m.
Click Here to see the
Full Bermuda National Athletic Associationís March 19th, 2022 Track Meet Results