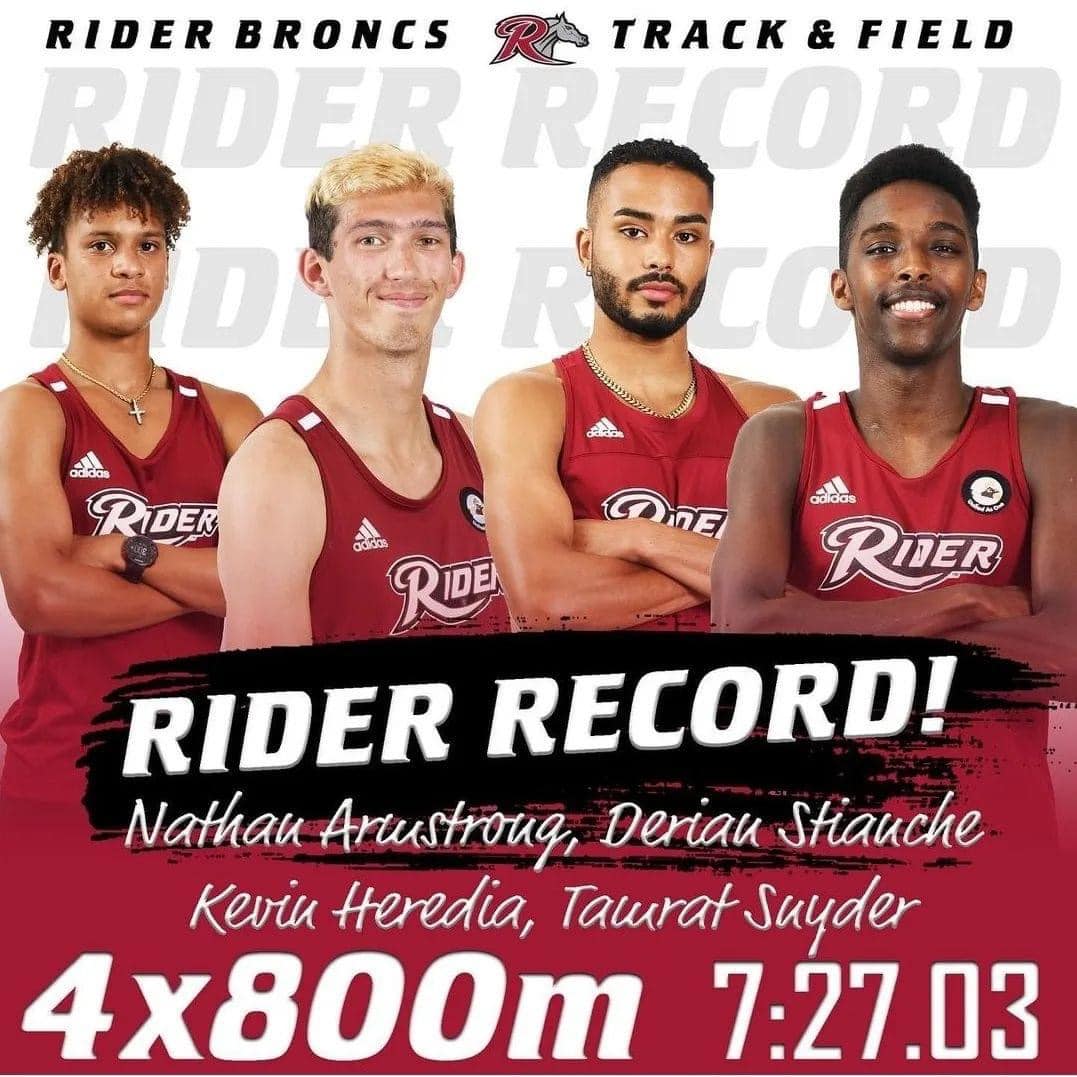 Eight Rider University athletes including Nathan Armstrong combined in two events to break the program records in the 4x800 and 4x400 as the Men's Track and Field team finished in 5th with 29 points at the IC4A Championships in Boston, MA.
In the Men's 4x800m, Armstrong, Derian Stianche, Kevin Heredia, and Tamrat Snyder finished in 7:27.03, the New Program Record and good for 3rd place.
Rider Head Coach Bob Hamer said, "The guys in the 4x800 were outstanding. They broke the Rider record by over 4 seconds in a thrilling race. We take a lot of pride in all of the relays and these guys lived up to that expectation. Stianche ran a great second leg and we gave Snyder a chance at the end but unfortunately, the gap was too large."
Armstrong was one of twelve athletes from Rider who earned All-East Honors after their performances throughout the Championships.