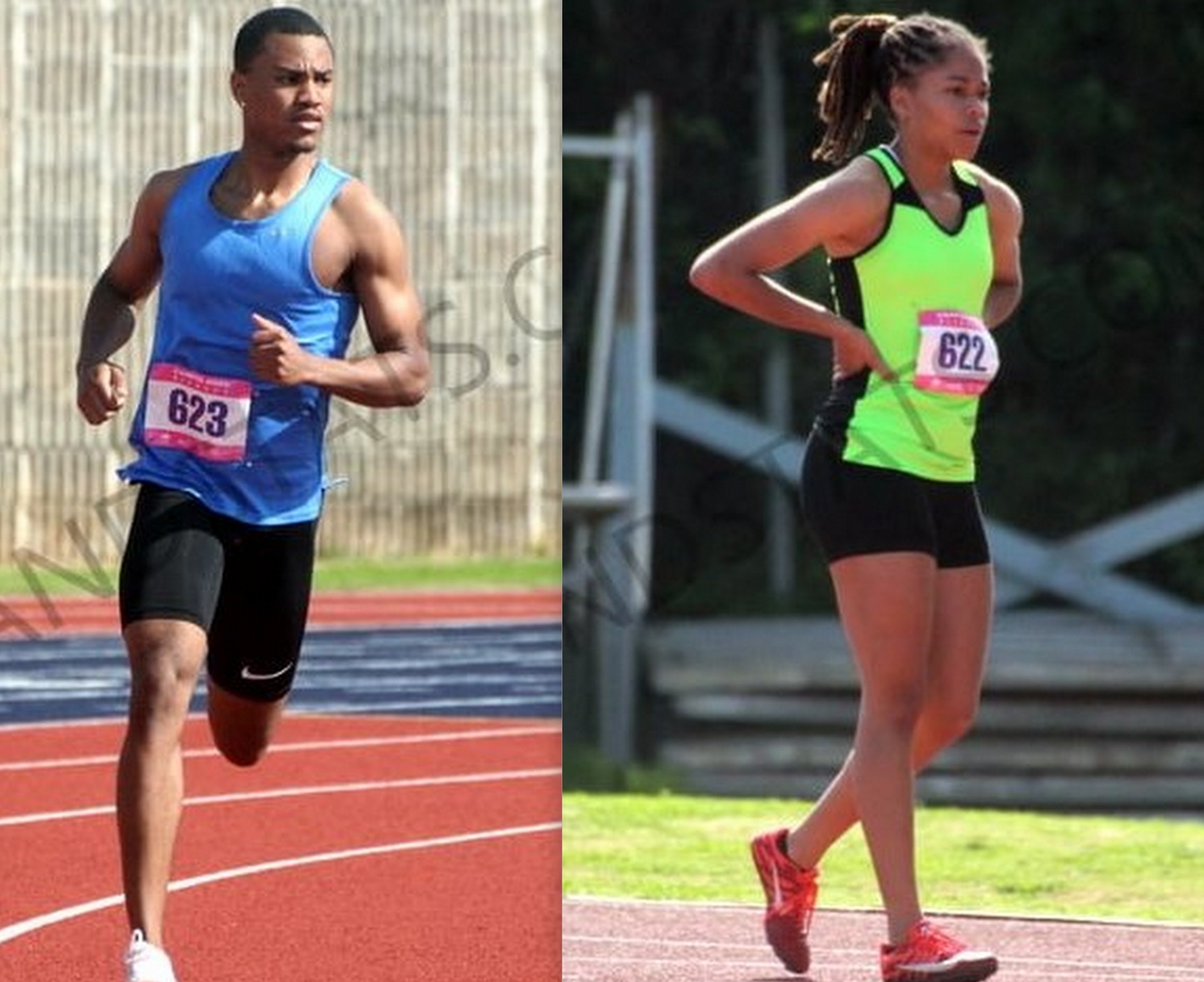 Sancho Smith & Massassi Maxwell-Smith
IslandStats.com
The Bermuda National Athletics Association (BNAA) announced that Bermudaís International Competition on the Track is back!
On Friday, February 25th a 10 athlete team will depart from Bermuda to Miramar Florida to compete in the Capital Speed Invitational, on Saturday, February 26th, and Sunday, February 27th.
This meet will feature over 1000 athletes from 20 states and for the first time, they will have international participants as Bahamas Amateur Athletic Association (BAAA) and BNAA have been invited to participate in this prestigious invitational.
BNAA believes that this opportunity will offer athletes a chance to compete in a highly competitive environment and have an additional opportunity to produce a Carifta qualifying time.
Head Coach for this team is Norbert Simons and the team manager is Chantal Gibbons.
BNAA Athletes & Events
Jaeda Grant - 1500m, 800m, 3000m
Sancho Smith - 800m, 400m
Jaylen Grant - 200m, 400m
Massassi Maxwell-Smith - 100m, Long Jump
JíNas Richards - 100m, 200m
Elise Dickerson - 800m, High Jump
Denver Tucker - 100m, 200m
Arima Tuner - 100m, 200m
Daylen Scott - 100m, 400m
Miles Outerbridge - 100m, 200m