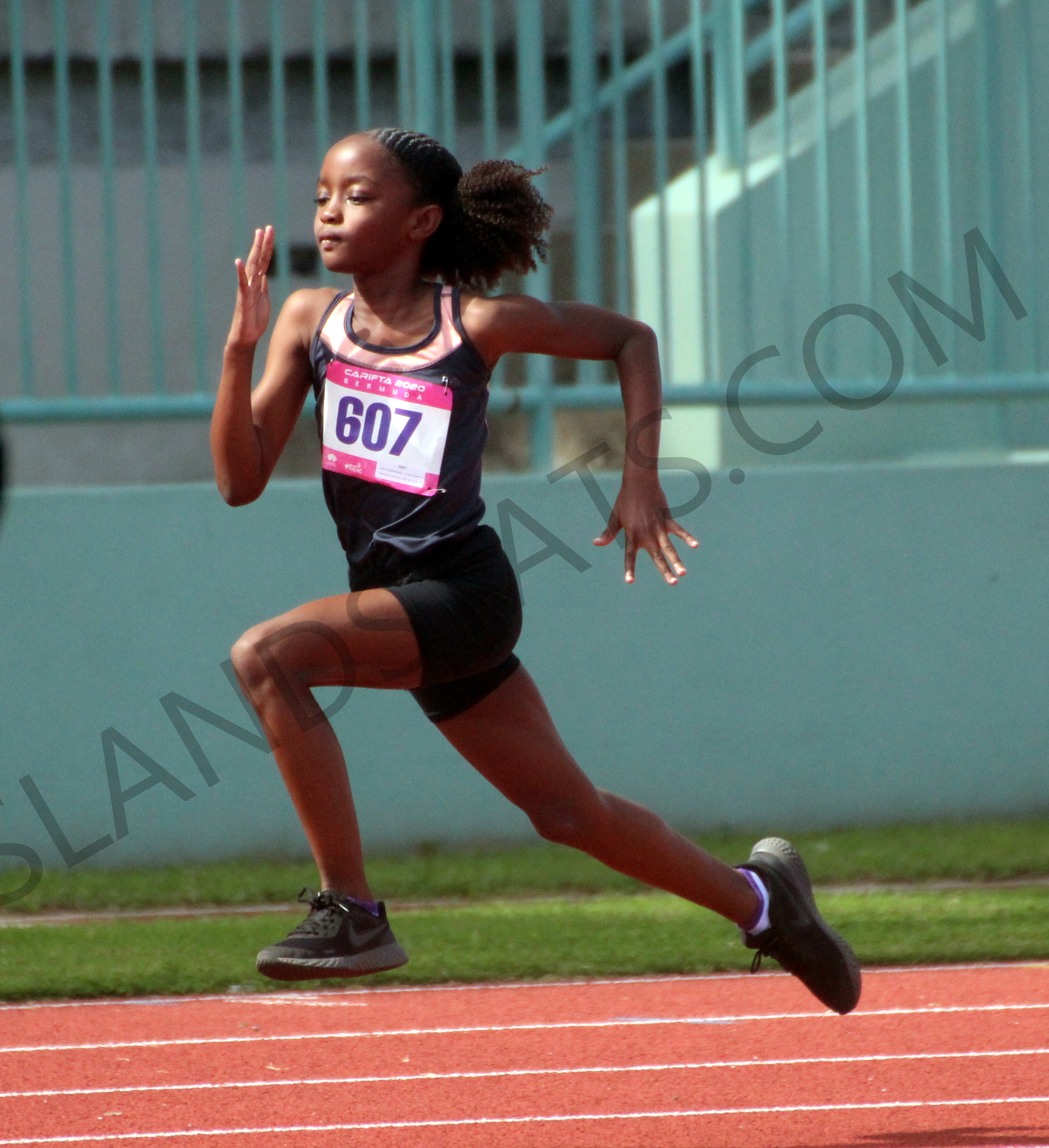 The Bermuda National Athletics Association hosted yet another Track Meet at the Flora Duffy South Field Stadium, with athletes attempting to meet Carifta Standards.
Click Here to see
Pictures of BNAA Track Meet February 19th 2022
In the Girls 800 Meter Run Jaeda Grant ran to victory with a time of 2:20.94, S'Nya Cumbermack was second clocking 2:21.86, while Aria Mosquera finished third in 2:51.57.
Fenella Wightman would win the Girls 1500 Meter Run clocking a time of 5:26.80, Carina Bortoli was second in 5:58.65, and Riana Robinson finished third in 7:38.24.
Tiara Derosa with a top toss of 44.20m or 145 feet won the Girls Discus Throw, with Kisaye Bell finishing second with a Personal Best throw of 30.04m.
Suresh Black ran to victory in the Boys 200 Meter Dash clocking a time of 22.96, Antonio Bailey was second in 23.10, and Denver Tucker finished third with a time of 23.45.
The Boys 400 Meter Dash was won by Sancho Smith who was clocked across the line in a time of 59.88, Daylen Scott was second in 1:00.05, and Ronan Davidge finished third with a time of 1:23.17.
Click Here to see the
Full Bermuda National Athletics Associationís February 19th, 2022 Track Meet Results