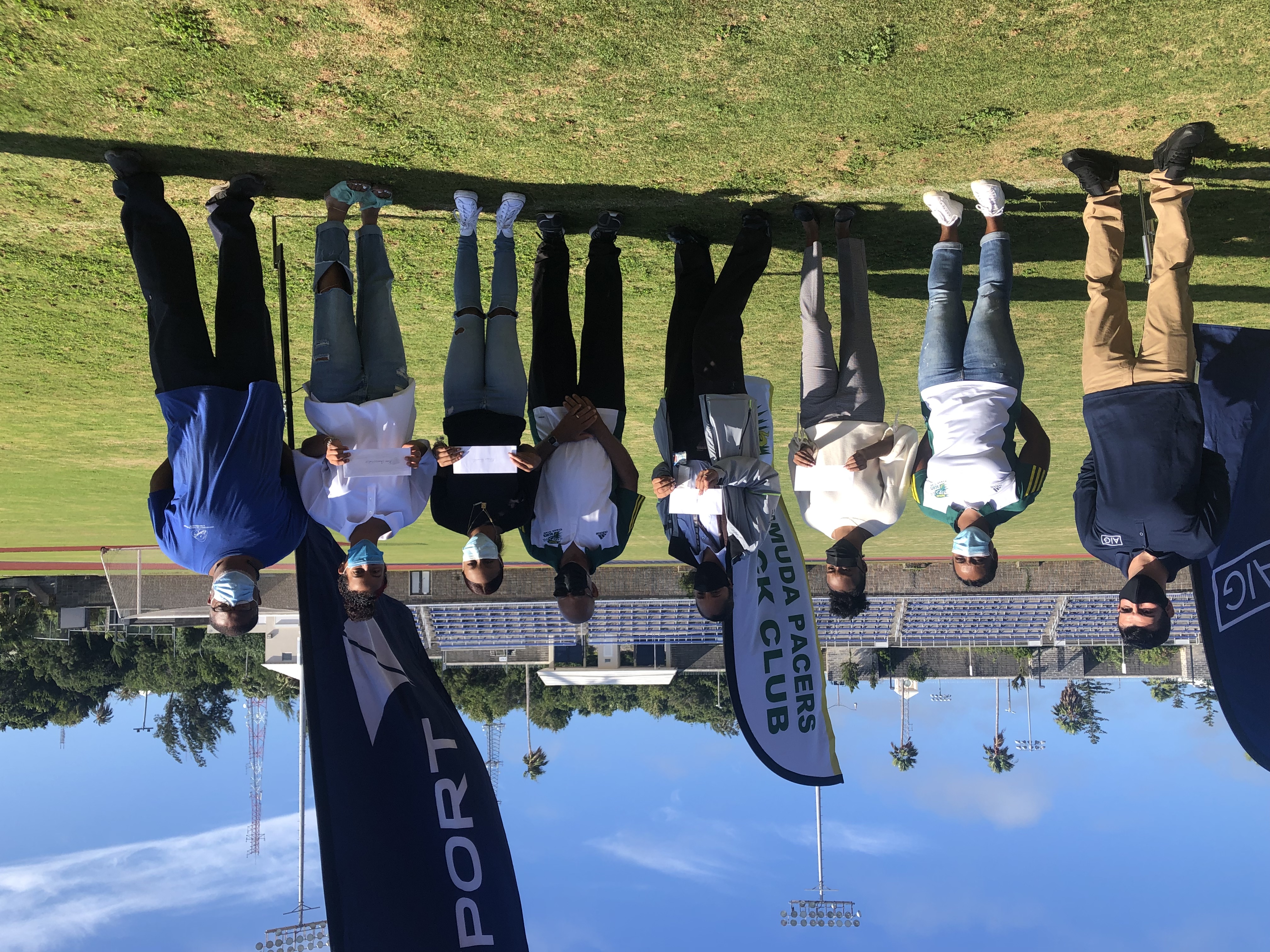 The Bermuda Pacer Track Club announced their Scholarship Awardees for 2022 during a presentation at the Flora Duffy Stadium.
Wayne Raynor President of the Bermuda pacers Track Club said, "We would like to thank our sponsors AIG and Skyport Ltd for continued support of our programme.
This year we are honored to be able to award scholarships to four young ladies who not only excel on the track but in the classroom.
On behalf of the Executive Officers, coaches, and members of the Bermuda Pacers Track Club I would like to award scholarships to:
Koa Goodchild – Howard University
Nhoaa Powell – Bermuda College
Makayla Tucker – Syracuse University
Miniya Wainwright – Savannah College of Art and Design