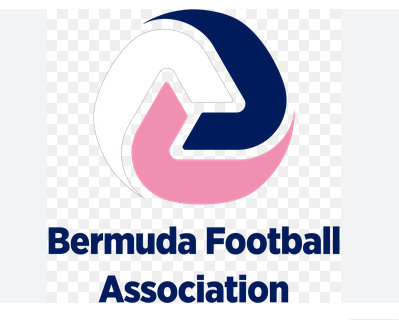 Following League play in the Bermuda Football Association's First and Premier Division's over the weekend, www.islandstats.com now brings you the current stats and standings for the Premier & First Division.
With only one weekend to play the PHC Zebras are the Premier Division Champions with 40 points, Robin Hood will finish in second place as they have 36 points and the Dandy Town Hornets have 32 points.
Donavan Thompson from X-Road's is the League Leading goalscorer with 22 goals, while Kieshen Bean from BAA has 20 goals and Angelo Simmons from the Dandy Town Hornets has 19 goals.
PREMIER DIVISION STANDINGS

40 PHC Zebras
36 Robin Hood
32 Dandy Town Hornets
25 X-Roads
23 Devonshire Cougars
23 BAA
18 North Village Rams
18 Boulevard Blazers
11 Somerset Trojans
11 Paget Lions
Premier Division Leading Scorers

22 Donavan A Thompson - X-Road's
20 Kieshen Bean - BAA
19 Angelo Simmons - Dandy Town Hornets
14 Cecoy Robinson - PHC Zebras
14 Shakir Smith - Robin Hood
FIRST DIVISION
In the First Division, Southampton Rangers are on top of the table with 47 points, Somerset Eagles are in second place with 46 points, while Hamilton Parish are third with 29 points.
Jarazhino Bassett from the Southampton Rangers is the League's leading goalscorer with 18 goals, Leo Burgess from the Somerset Eagles has 16 goals, his teammate Anwar Telford has found the back of the 14 times.
FIRST DIVISION STANDINGS

47 Southampton Rangers
46 Somerset Eagles
29 Hamilton Parish
25 St. George's Colts
25 Devonshire Colts
23 St. David's
22 Wolves
19 Flanagan's Onions
17 Young Men Social Club
13 Vasco
11 Ireland Rangers
First Division Leading Scorers

18 Jarazhino Basset - Southampton Rangers
16 Leo Burgess - Somerset Eagles
14 Anwar Telford - Somerset Eagles
13 Tahj Wade - Somerset Eagles
12 Donte Brangman - Southampton Rangers
Click Here to see the
Full 2018/2019 Bermuda Football Association's Premier & First Division