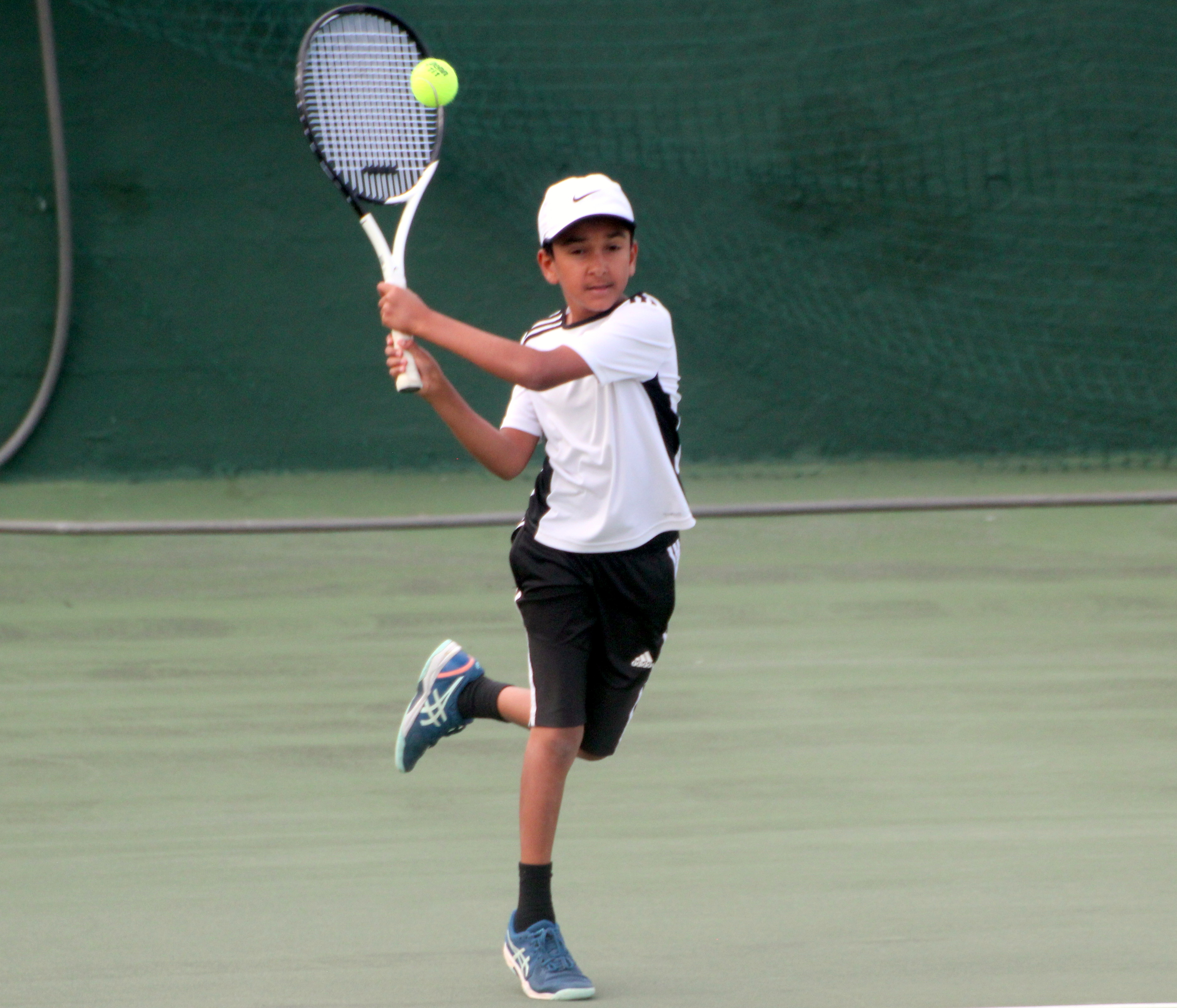 The 2023 Bermuda Lawn Tennis Associationís Spring Fever Tennis Tournament got underway at the W.E.R. Joell Tennis Stadium.
Zachary McGuire won his opening Under 16 Boys Division match in straight sets 6-1, 6-0 over Camilo Legere.
In the Under 12 Girls Division, Chloe Mcbrearty defeated Francesca Cressall-Haycock in straight sets 6-1, 6-2.
Will Britten won his Under 14 Boys Division opener in straight sets 6-4, 6-2 against Hasan Khan.
Under 12 Girls Division

6 6 Chloe Mcbrearty
defeated
1 2 Francesca Cressall-Haycock
Under 12 Boys Division

6 6 Manuel Maldonado
defeated
0 0 Jit Hom Liew
6 6 Ernest Ball
defeated
0 1 Winston Mahabir
Under 14 Boys Division

6 6 Cyre Trott
defeated
1 2 Raul Maldonado
6 6 Christopher Madeiros
defeated
0 2 Ryan Ringold
6 6 Chase McCrimmon
defeated
0 0 Jit Shuen Liew
6 6 Jaden Jones
defeated
0 0 Johnny Ringold
6 6 Will Britten
defeated
4 2 Hasan Khan
Under 16 Boys Division

6 6 Zachary McGuire
1 0 Camilo Legere