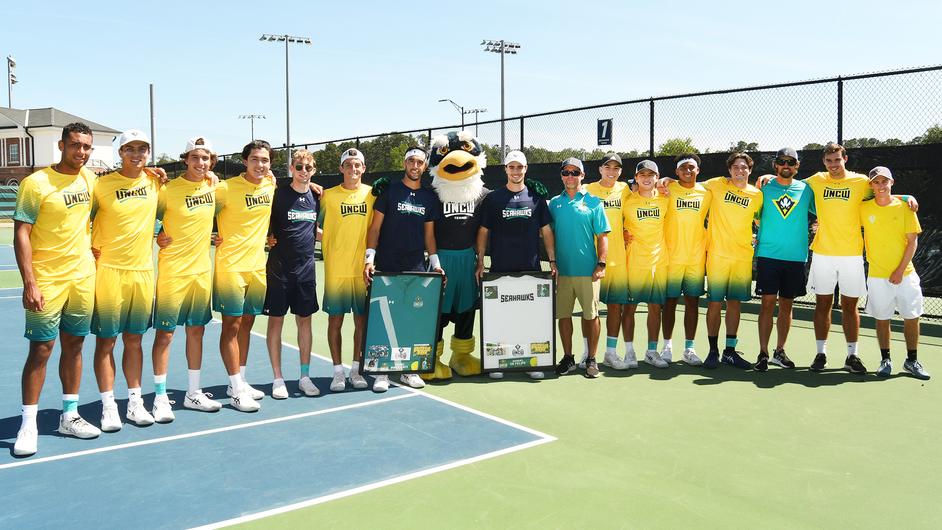 Sophomore Trey Mallory clinched the match for the second time this season to send UNC Wilmington past rival Charleston, 4 - 1, in the Colonial Athletic Association men's tennis regular-season finale for both teams on Sunday at the UNCW Courts.
UNCW extended their record to 14-7 overall and 2-0 in the CAA, finishing a sterling 11-1 at home this spring.
Mallory cruised past Charleston's Johnny Wang, 6-2, 6-4, at No. 5 singles for the match clincher.
Playing in the number one Doubles position, Mallory teamed up with Drew Broadstreet and they defeated Mattia Bernardi and Robby Krick 6-3.