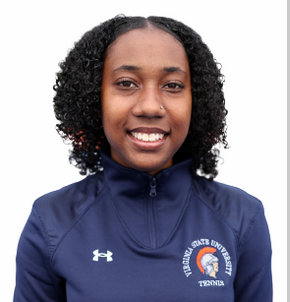 Alexcie Burrows and her Virginia State University Women's Tennis teammates wrapped up the regular season with a gritty 4 - 3 win on the road against UVA-Wise.
Playing in the Doubles alongside Alexis Seymore they went down 6-0 to Lucy Cunliffe and Emily Conn.
Freshman Burrows finished the job for Virginia State with an 8-1 win at the No. 6 position defeating Madison Ramey 6-1.