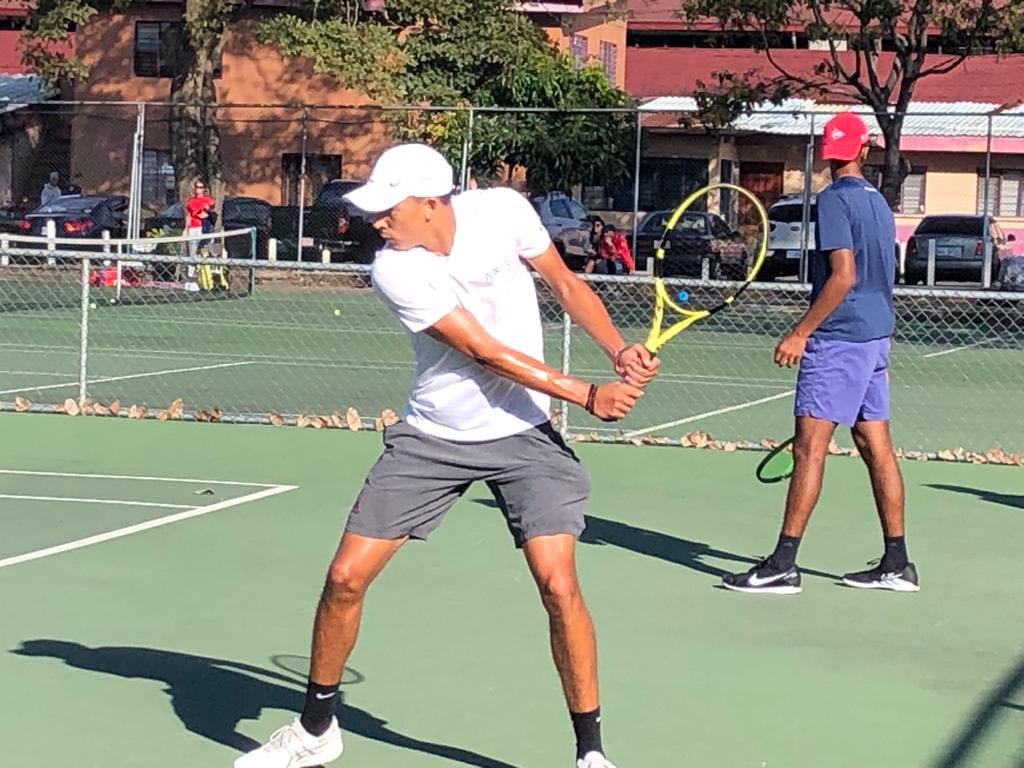 Daniel Phillips continued competing in the J200 Woodbridge 2023 Tennis Tournament in Canada.
Phillips in his First Round Singles match would take on American Nikita Fillin who is ranked 8th in the Tournament.
Phillips would fall in straight sets 6-1, 6-2.
Phillips would once again advance in the Doubles playing with Santiago Cote from Mexico, the pair would defeat American pair Carson baker, and Adam Bojkovic in a three-set battle.
Phillips and Cote would win the first set 6-2, but they would fall in the second set by the same score.
In the third and final set, Phillips and Cote would prevail 10-5.