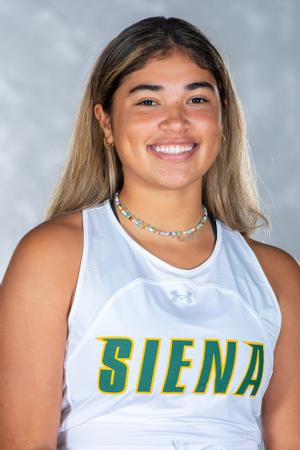 Shelby Madeiros and her Siena Women's Tennis teammates swept Binghamton 7-0 at the Lane-Starke Tennis Center.
Siena got things started quickly by picking up a win from Madeiros, who teamed with Emma Boggiali, to take the Doubles #3 spot.
The pair won 6 – 1 over Loren Cuomo, and Bridget Martin.
Madeiros did not play in the Singles.