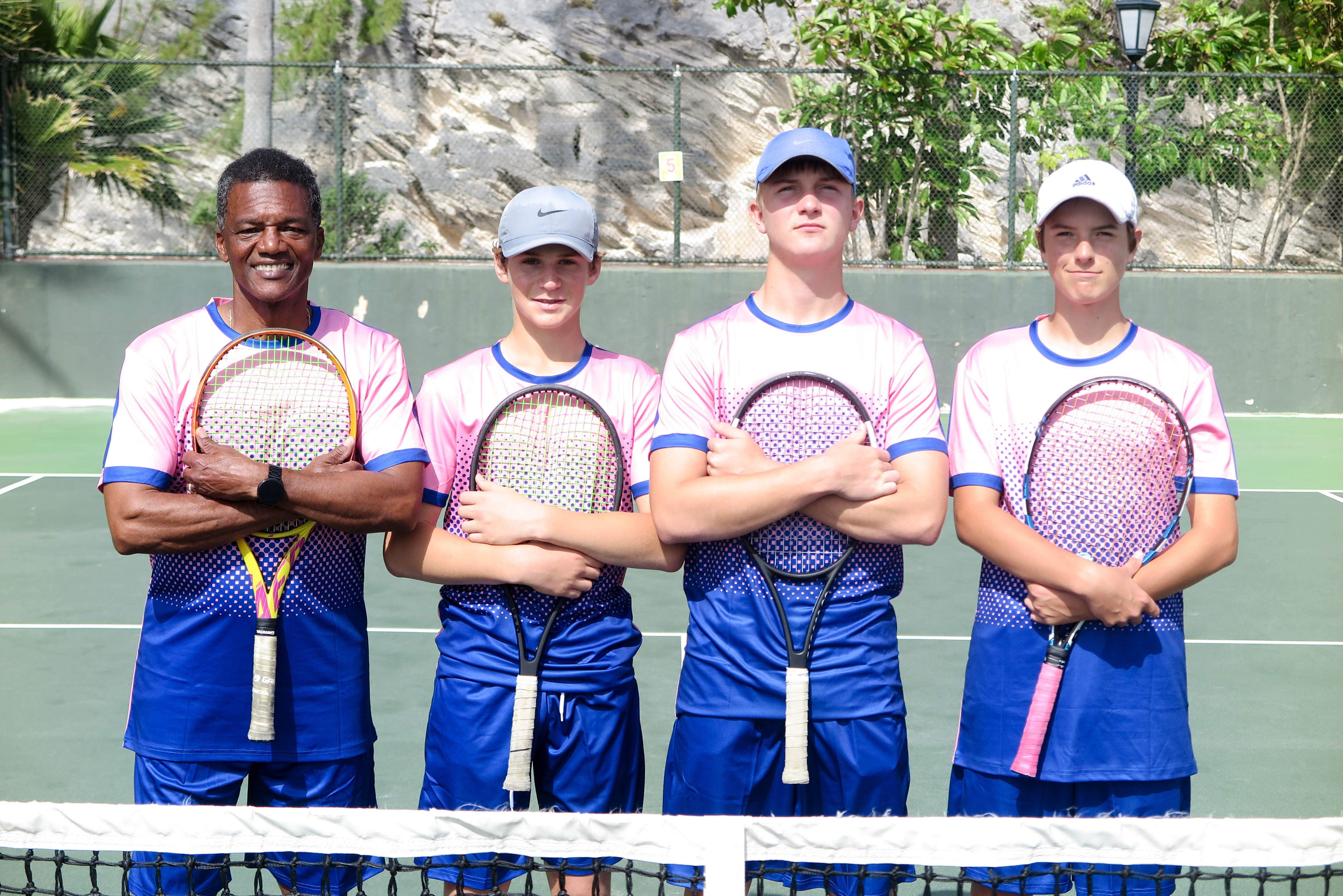 The Junior Davis Cup Pre-Qualifying Tournament for the Caribbean and Central American Region continued with the Bermuda team defeating Panama 3 – 0.
After four matches in the tournament, Bermuda are now 2 & 2.
Sebastian Pukk took to the court first and defeated Eric Wright in straight sets 6-0, 6-1 in a 50-minute battle.
Vincent Boisvert doubled the Bermuda lead following a one-hour and twelve-minute three-set battle against Andre Martiz. Boisvert won the first set 6-4, Martiz won the second set 6-3, but Boisvert won the third set tie-breaker 10-3.
Zach McGuire and Pukk wrapped up the Doubles with a 6-0, 6-1 win over Juan Fondevila and Wright in thirty-eight minutes.