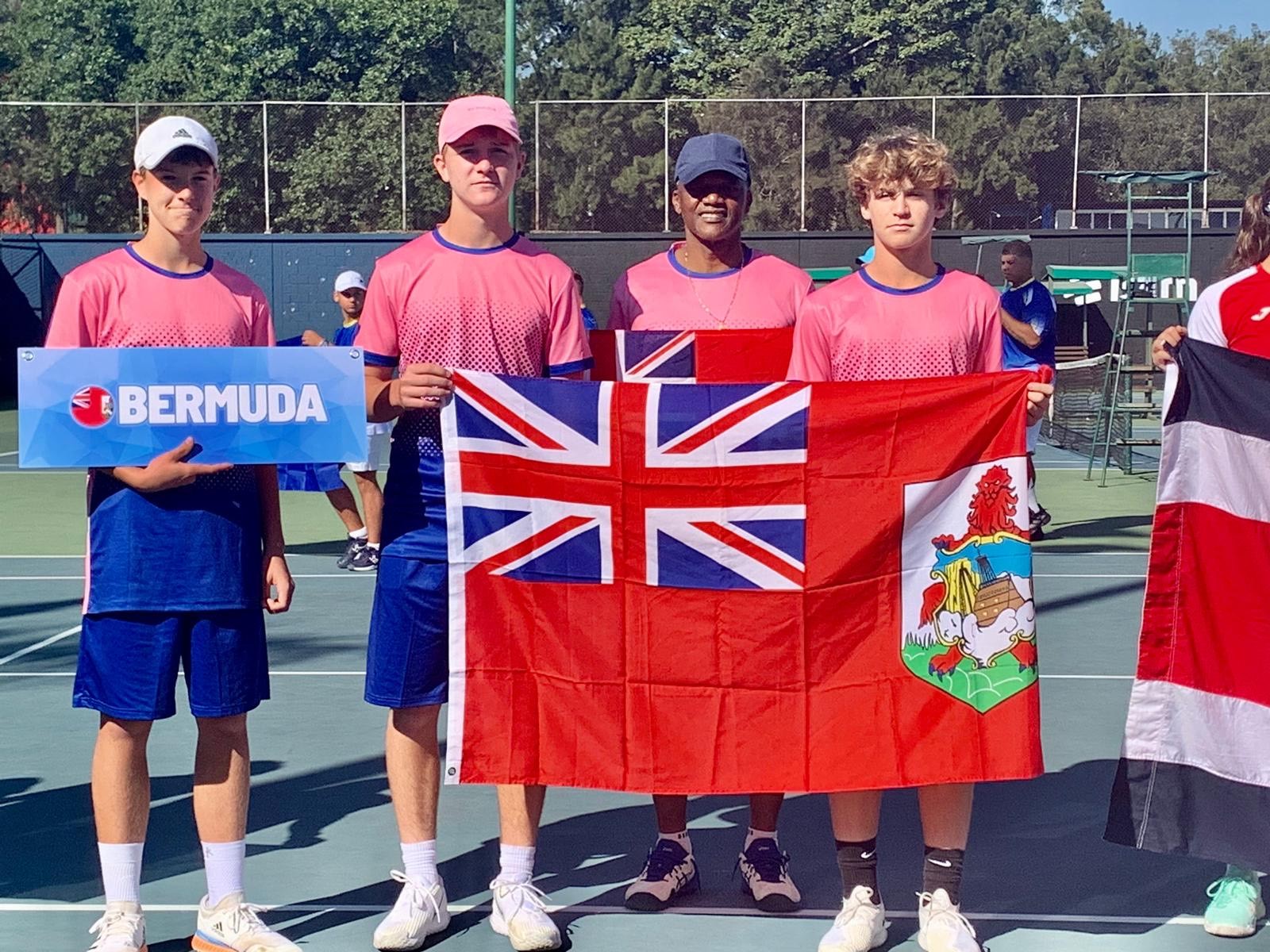 The Junior Davis Cup Pre-Qualifying Tournament for the Caribbean and Central American Region got underway with the Bermuda team taking on the Dominican Republic.
Bermuda would go down in their opening Group E match 2 – 1 on Court 6.
Zach McGuire took on Alvaro Perez in the opening match, with McGuire falling 6-1, 6-0.
Vincent Boisvert then took to the court to face Khalil Acra, Acra won the first set 6-3, but Boisvert won the second set 6-4 sending the match into a third and final set. In the Final set, Boisvert was leading 2-1, before Acra began to cramp and complain about an ankle injury, he eventually withdrew leveling the match at 1 – 1.
In the Doubles, Bermuda went down in the first set 6-1, before falling in the second set 6-4.