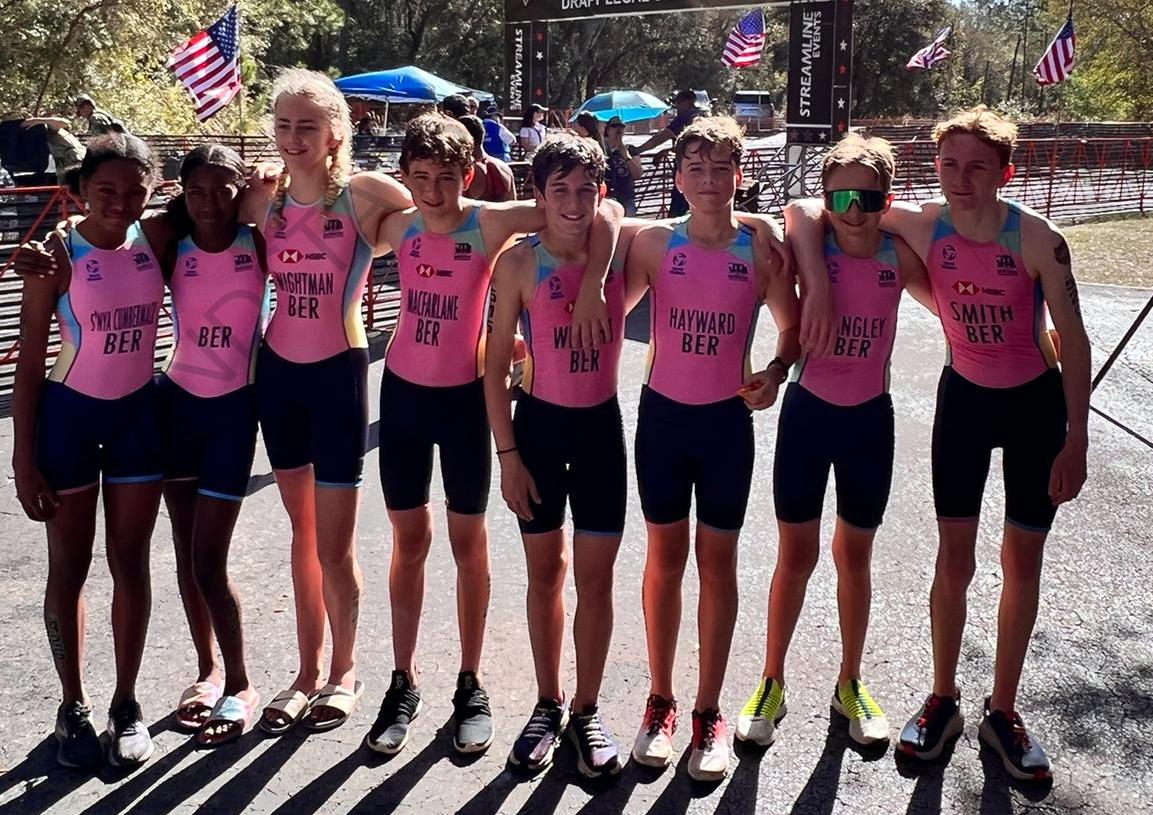 Ten athletes from Bermuda competed this weekend at the Clermont Draft Legal Challenge in Florida. Top athletes from across the United States and the Caribbean took part in the first junior event of the season.
Click Here to see
Pictures of Bermuda Triathletes in Florida March 6th 2022
In the Youth Girls Division, Nell Wightman placed 15th out of the 41 competitors despite picking up a penalty after the bike clocking 37:01.6. Jaeda Grant placed 28th with a time of 40:52.4 and S'yna Cumbermack finished in 30th position clocking 42:07.2.
Jackson Langley finished in an impressive 10th in the Youth Boys Division with a time of 34:08.3 gaining ground with a strong bike, while Callum MacFarlane finished 14th with a time of 34:59.2. Jacob Wright finished in 21st crossing the line in a time of 36:52.2, Jake Smith crossed the line 27th clocking 38:21.7 and Ollie Hayward finished in 30th out of the 43 competitors with a time of 38:52.6.
Manning Smith and Jauza James competed in the Under 25 Development event over the Sprint Distance. In a strong field both were lapped out on the bike leg and forced to retire.
Head coach, Neil de ste Croix, said, "The performances of the athletes was testament to the training and dedication shown be the athletes. These young athletes have spent the last three months on a training plan specifically tailored towards the event."
Clive Langley, who has also been working with the athletes said, "The performances set a solid foundation for Bermuda to field an extremely competitive team on home soil as Bermuda will be hosting the 2022 Cartifta Games on September 24th and 25th, 2022."
Caroline Wright on behalf of the Bermuda Triathlon Association said, "The kids have gotten a taste of international competition and are ready to but in the work to prepare for the Carifita games later this year and show that Bermuda will be a team to look out for."