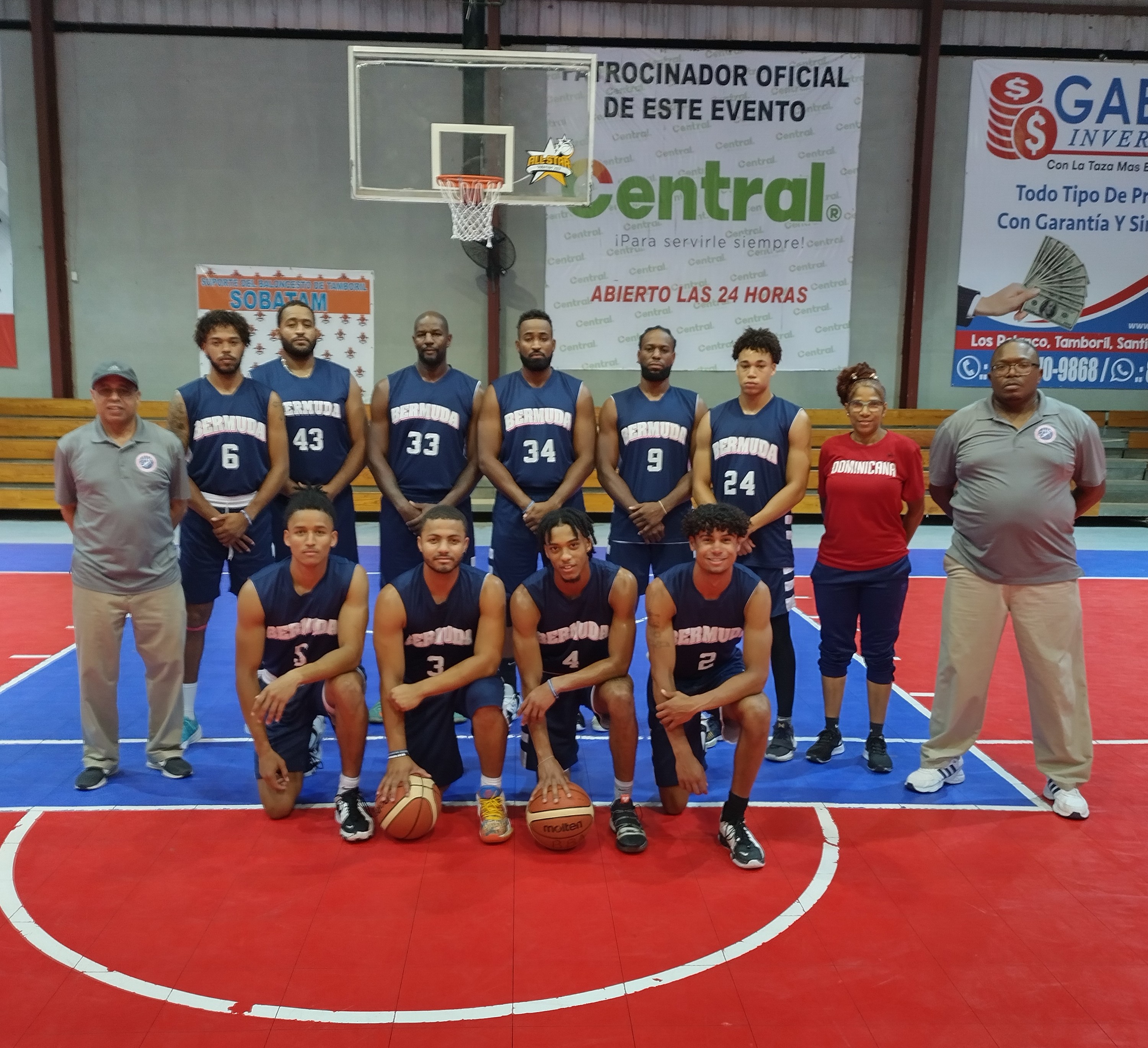 The Bermuda Men's National Select Team playing 4 games in a short period of time was meant to give the Team a feel for CBC Tournament play. However, by this time, players would be fatigued and also having to deal with minor aches and pains. The final game of the tour against Los Polancos would be a good test of the team's mental fortitude.
There was a change in the lineup which proved to be positive, in the first 3 games, the team started off slow. This time they got off to a 9-2 start forcing an early time-out from Los Polancos who would eventually make a comeback late in the half to within 2, as Bermuda led Los Polancos 32 – 30.
The start of the second half saw several lead changes throughout the third quarter, however a balanced scoring attack led by Caelin Peters enabled Bermuda to extend its lead to 6 points going into the final quarter. Los Polancos were able to pressure Bermuda into a few turnovers in the waning minutes of the game, but the steady leadership of Sulilvan Phillips who scored 9 points in the quarter and the ability to force Los Polancos into taking hurried shots enabled Bermuda to cruise to victory in final seconds of the game 76 - 72.
Mykal Glasgow and Adam McDonald both scored 12 points, while Peters added 11 points, Phillips scored 10 points, which would combine for 60% of the teams total points.
Bermuda coach Mackenzie was pleased with the performance of the team, but improvement needed from everyone. At least one of his goals was achieved, that there were no major injuries, as Bermuda finished the tour 3 & 1.