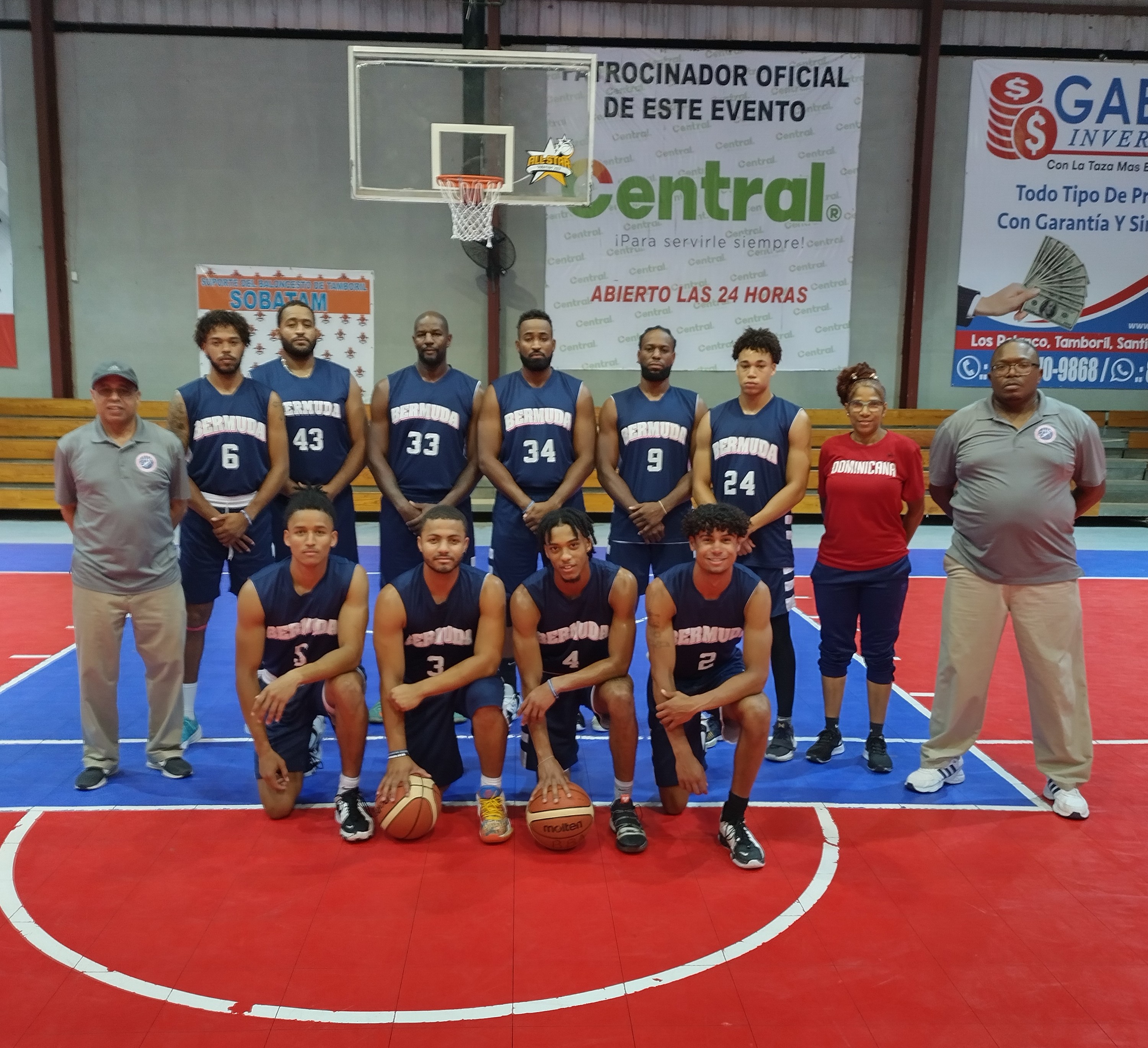 Some minor gym administration issues and delays would test the resilience of the Bermuda Men's National Select Team took on Don Pedro playing their third game in four days.
Every game, the team has started off slow. No different in this one as the team finished 1st quarter down. In the 2nd quarter, after a few lineup changes, the team would have it's best defensive quarter, limiting Don Pedro to 6 points.
Winning the rebound battle allowed Bermuda to score in transition and they would eventually take the lead back by halftime 33 – 28.
With the addition of youth mixing with the veterans, consistency and team chemistry are important, but this is what the development tour is about. Bermuda would make a few defensive stops but then allow their other opponent to go on significant offensive runs which kept the score close.
Mykal Glasgow continued to be a scoring threat, not settling for perimeter shots, on drives to the basket. Eric Lambert was a welcome surprise with his individual defensive effort in the second half.
Sullivan Phillips in his role as a player-coach sat most of the second half. However, he came into the game with about 3 minutes left and Bermuda down by 3 and turned the deficit into a 6-point lead.
Bermuda would eventually win 70 – 66.
Bermuda coach Mackenzie summarized the game mirrored the previous game where the game was won, but the team could've played a lot better.
Glasgow and Caelin Peters led Bermuda in scoring with 15 points each, while Adam McDonald added 11 points.