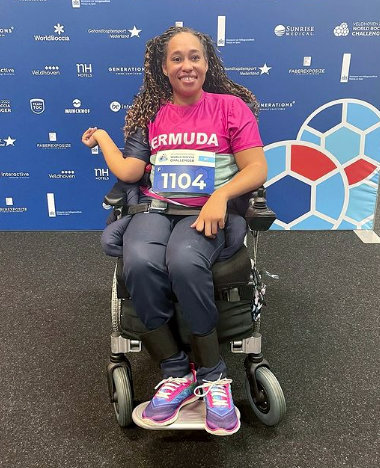 Yushae DeSilva-Andrade began competing in the Fortaleza World Boccia Cup in Brazil, while Omar Hayward continued.
DeSilva-Andrade 1st match was against World Number 15 Hiromi Endo from Japan, she would fall 4 – 3, DeSilva-Andrade got off to a great start and was leading 3-1 going into the final round before Endo scored 3 points in the final round to snatch the victory.
DeSilva-Andrade would then take on World Number 6 Satanan Phromsiri from Thailand and defeat her 4 – 2. This was another tight game and scores were level (2-2) going into the final round however, DeSilva-Andrade was able to make some critical shots under pressure to win and showed great resilience to secure a place in the Semi-Finals.
Hayward would compete against World Number 2 Witsanu Huadpradit from Thailand falling 11 – 1, Hayward would then take on World Number 25 Martin Frkovic from Croatia falling 3 – 2, with his opponent executing a difficult shot with the very last throw of the game to win.