Saturday, November 16, 2019
Lightbourne Talks About DC United Match
Following Bermuda's 4 – 2 defeat at the hands of DC United in their International Friendly in the US Virgin Islands, Bermuda National Coach Kyle Lightbourne spoke with www.islandstats.com.
Lightbourne said, "it was an opportunity to try a few things differently, we played with three at the back, but the players did not feel comfortable with that system so we reverted back to four at the back."
"We was able to get back into the match following being down 2 – 0 to make it 2 – 2 at the break, but we gave away a sloppy third goal and then the fourth although it was well taken, we made another mistake in not clearing the ball," continued Lightbourne.
"It was a good run out for some players to get up to the pace needed to face Mexico on Tuesday," concluded Lightbourne.
Meanwhile Mexico clinched its place in the CONCACAF Nations League Final Championship in the summer of 2020 with a 3-0 victory over Panama at the Estadio Rommel Fernandez in Panama City.
The result cements a first-place finish in Group B of League A for El Tricolor, while Bermuda need a win in order to advance.

Friday, November 15, 2019
Bermuda-DC United Update
DC United 4 Bermuda 2
Bermuda will take to the field this evening wearing the Pink and White as they take on DU United in an International Exhibition match in the US Virgin Island.
Bermuda Starting Line-Up:
Dale Eve, Chikosi Basden, Eusebio Blankendal, Roger Lee, Killian Elkinson, Jaylon Bather, Lejuan Simmons, Donte Brangman, Paul Douglas, Zeiko Lewis, Wellie Clemons -
Substitutes:
- Osagi Bascome, Cecoy Robinson, Milan Butterfield, Dante Leverock, Justin
DC United took the lead when Ola Kamara scored, the lead was doubled when Gordon Wild scored. Bermuda pulled a goal back when Zeiko Lewis scored from close range. Bermuda scored on the stroke of half time to level the match at 2-2, Osagi Bascome scores from close range.
DC United have taken the lead yet again this time Griffin Yow has found the back of the net. Yow hit a powerful shot from the edge of the box to make it 4-2.
Click Here to see the
DC United vs. Bermuda

Thursday, November 14, 2019
BFA Respond to Islandstats.com Query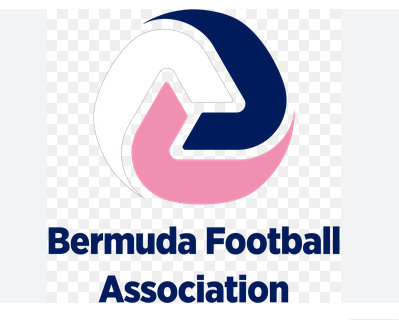 The Bermuda Men's National team have settled St. Croix USVI, after a brief stay in Miami, for their International Exhibition match against DC United.
www.islandstats.com queried the Bermuda Football Association with the fact that not all the players reported for International Duty.
Bermuda Football Association President responded, "Unfortunately, Jaquill Hill did not join the team stating that he was now unavailable for personal reasons. The timing of the withdrawal was not ideal as it left little time to replace him. Despite the withdrawal from the team, Coach Lightbourne is more than confident that the squad assembled is capable of getting the result required against Mexico.
Nahki Wells will meet the team in Texas for pre-match preparation before the delegation travels on to Toluca, Mexico.
The match against DC United on November 15th at the Bethlehem Soccer Complex on the Island of St. Croix awaits the Bermuda team tomorrow. They are excited with the prospect of playing against one of the MLS top teams.
On November 18th the Bermuda team will travel to Toluca, Mexico to take on favorites Mexico on November 19th in the Estadio Nemesio Diez at 10:30 p.m. (Bermuda time)."

Wednesday, November 13, 2019
Wells - Wants to Stay at Queens Park Rangers
QPR striker Nakhi Wells has told Alex Grove from talkSPORT he wants to stay at the club and help them fight for promotion.
Wells is currently enjoying a fruitful second spell on loan at the London club from Premier League side Burnley and he has already bagged nine goals this term.
The Bermudian forward has struck up a solid partnership with Jordan Hugill and there have been reports of other Championship clubs snapping him up during the January transfer window.
However, Wells, who first exploded onto the scene with Bradford before impressing for Huddersfield Town, said he wants to stay at Loftus Road and helps the Rs with their promotion push.
When asked whether he wants to stay at QPR, he told talkSPORT: "Yeah, of course. I'm just taking it one week at a time and I'm just focused on trying to come together and reach the goal that we all want and that's trying to finish in the play-offs and get promoted because there's real belief that is possible.
"Individually, I just want to do as well as I can because that's going to help to propel us into that position. If I'm doing that, I'm pretty sure the club would want to keep me and an opportunity will present itself.

Tuesday, November 12, 2019
Reports Are Players Have Withdrawn from National Team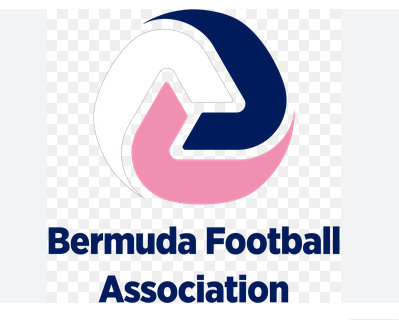 www.islandstats.com can reveal that the Bermuda Football Association is currently working on a statement with regards to players withdrawing from the Bermuda Men's National team.
Members of the team departed Bermuda yesterday morning with others expected to meet up with the team throughout the day.
Word reaching www.islandstats.com is that a few players have made themselves unavailable for the part or all of the tour that will see the team face DC United in a Friendly and Mexico in the CONCACAF National Cup.
We eagerly await the Press Release from the Bermuda Football Association.