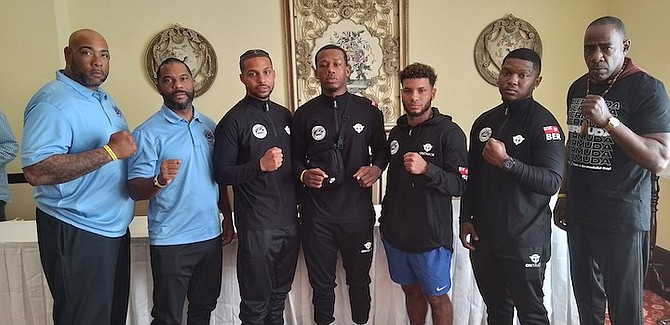 Adrian Roach had back-to-back fights on the same day on his way to winning the Wellington 'Sonny Boy' Rahming and Leonard 'Boston Blackie' Miller Memorial Boxing Championships in the Bahamas.
Roach along with Bruce Perinchief, Annan Zuill, and Gabriel Curuel competed.
Prior to the fights Nathan Dill, the President of the Bermuda Boxing Association, said they are honored to receive the invitation from the Bahamas, and in the friendship of competition, he said they have brought four boxers to compete in the tournament.
Roach defeated Haitian Charles Petit, on points in the Semi-Final, before winning the same way against Bahamas National Champion Tyrone Oliver.
Curuel competed defeated Matthew Damas from Nassau Bahamas, while Perinchief defeated Jason Bethel from Grand Bahamas, and Zuill went down to Christian Thompson from Nassau Bahamas.