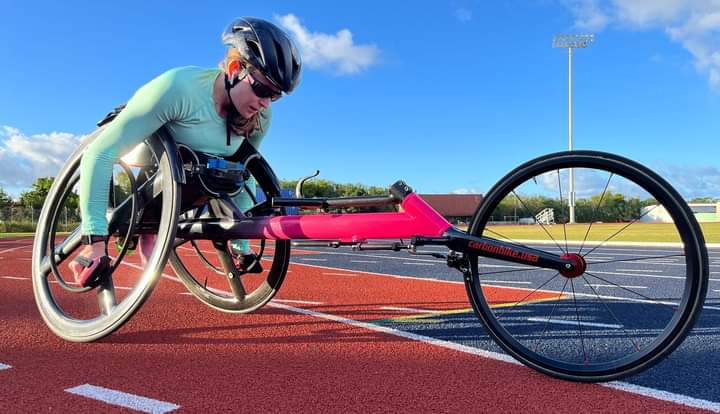 Jessica Lewis began competing in the World Para Athletics Grand Prix.
The 14th Fazza International Para Athletics Championships are underway in Dubai.
On the Opening Day, Lewis competed in the T53 Women's 800 Meter Final.
Lewis clocked a time of 2:04.49 finishing 5th, Catherine Debrunner from Switzerland clocked a winning time of 1:42.09.
Speaking exclusively to www.islandstats.com, Lewis said, "I was feeling pretty nervous going into the race being the first one of the season and first one with the new chair.
We know the 800m isn't my strongest event and we haven't trained a lot for it so we just used it for training and to get a race done before the 100m tomorrow.
I'm excited now for the 100m and 400m over the next 2 days. The surface of the track is fast but had some strong winds which made it tougher for me. Hoping to have a legal strength tailwind for the 100m tomorrow.
We are still just in February so is a great starting point to see what needs to be changed and what is working well moving forward through this season."
800 m Wheelchair Women Final T53

1:42.09 Catherine Debrunner – Switzerland
1:46.75 Samantha Kinghorn - Great Britain
1:52.10 Hongzhuan Zhou - China
1:53.57 Fang Gao - China

2:04.49 Jessica Cooper Lewis - Bermuda