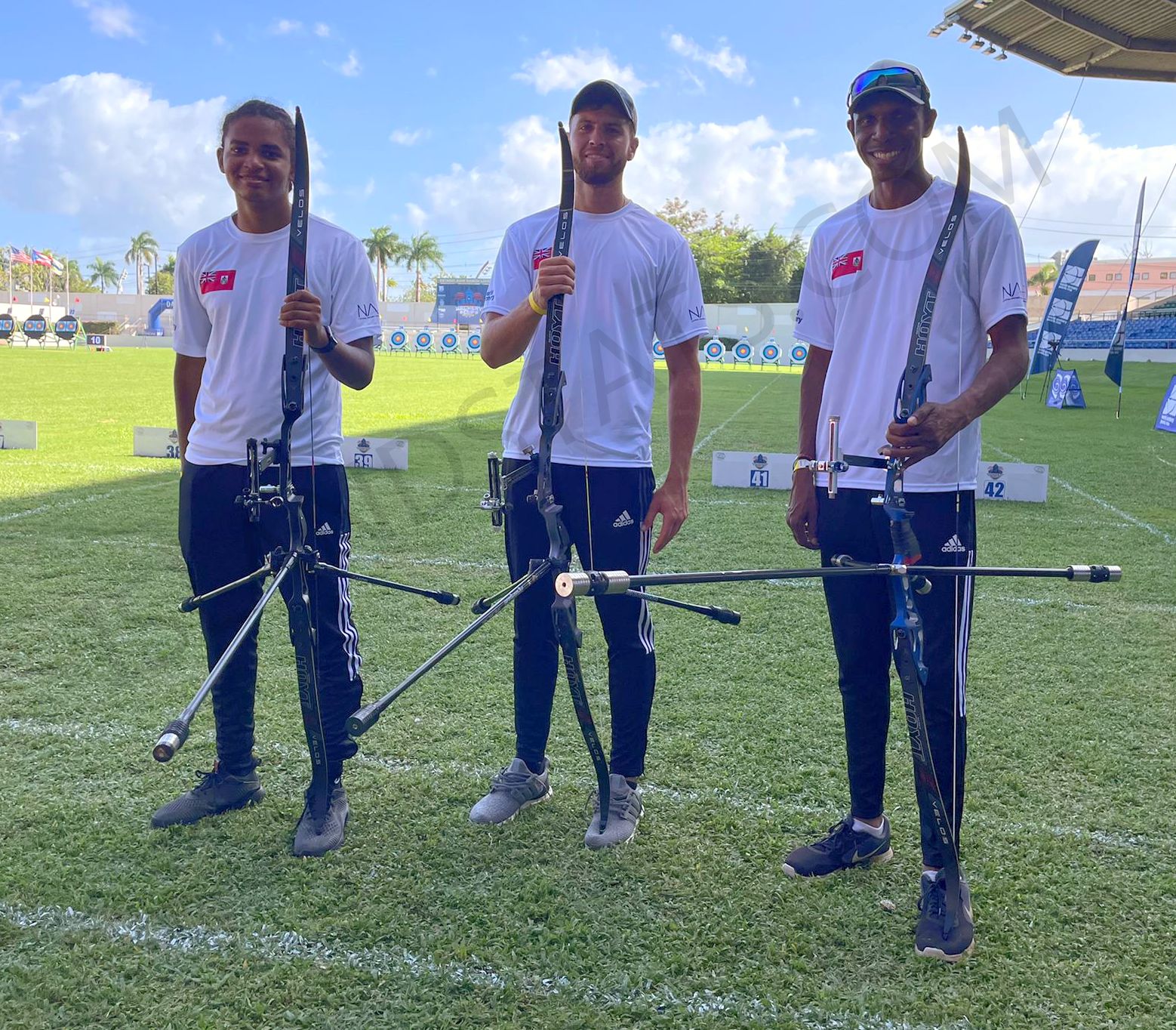 The Bermuda Archery Team finished 5th in the Team Event at the World Archery Ranking Puerto Rico Archery Cup / CAC Qualifier in Puerto Rico.
Camerin Pickering, Bernard Wade II, and Jaydon Roberts represented Bermuda.
Individually in the Recurve Men's Division, Pickering was ranked 14th, Roberts was ranked 25th, and Wade II was ranked 27th.
The Bermuda team had a successful trip and as you know we secure a position in the 2023 CAC Games for Archery.