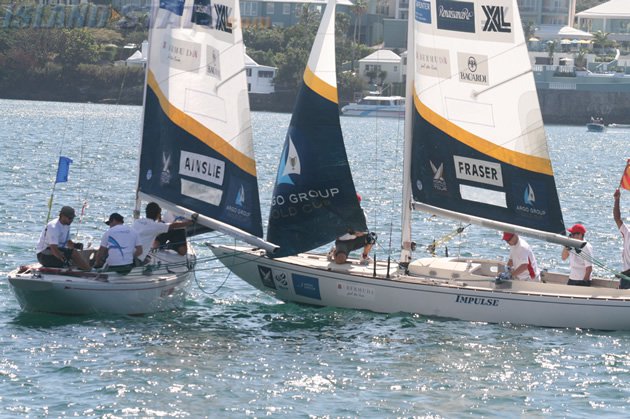 The 70th Bermuda Gold Cup and 2020 Open Match Racing World Championship, hosted by the Royal Bermuda Yacht Club October 26th – 30th, will be very special for one of the sailors in Lance Fraser.
Fraser now sailing out of Toronto, Canada is ranked World No. 38 Open Match Race Rankings, sixth returns to the island he grew up on.
Back in 2014, Fraser had been match racing competitively for five years and was ranked 52nd in the world sailing under the Bermuda Flag. He had match raced in New York, Chicago, California, Detroit, and France over the previous four years and was an Intern at Chicago Match Race Center the previous summer.
Fraser became the youngest skipper to compete in the Argo Group Gold Cup in 2010 and in 2014 he was competing in the event for the fifth time.
Fraser will get the chance to see a familiar face if he gets grouped with Kelsey Durham the Two-time Bermuda National Match Race Champion, who will be sailing in his second Bermuda Gold Cup.