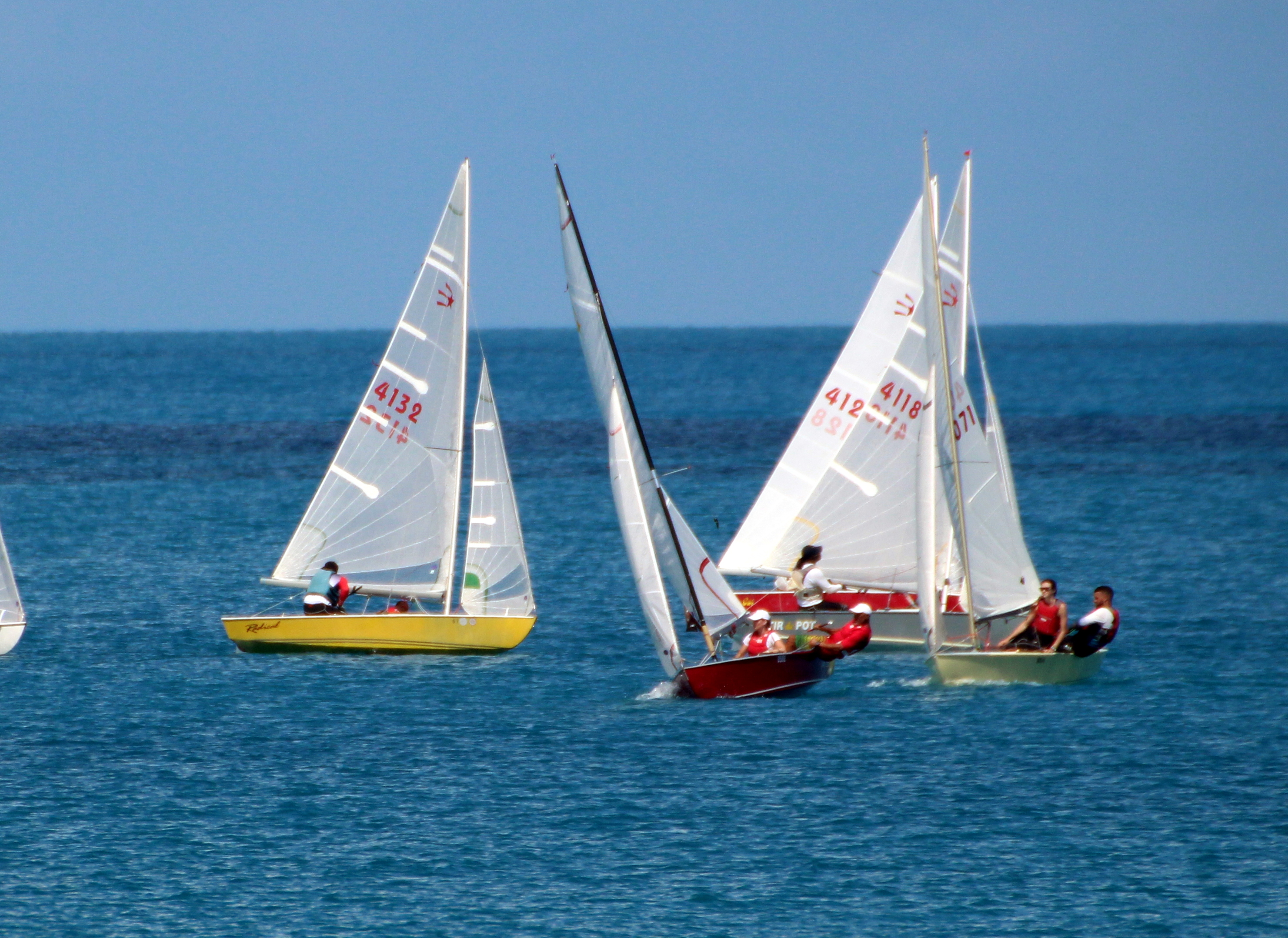 Dickinson (Red Boat) Leads the Fleet
IslandStats.com
Stephen Dickinson picked up the Lawrence "Stickers" Hendrickson Memorial Regatta Title when Comet Sailing resumed off the Mid Atlantic Sailboat Club.
Click Here to see
Pictures of Lawrence "Stickers" Hendrickson Memorial Regatta October 4th 2020
The sailors were challenged with winds south-southeasterly light to moderate, tending southerly at times.
Dickinson and his crew Eleanor Altamura sailed to victory in three races while finishing third in the other, with sailors able to drop the worse finish Dickinson finished with 3 points.
Kelsey Durham and his crew Julia Lines finished second with five points, this after finishing second in races one and three, he finished third in race two, before winning the final race.
Maxwell Curtis and his crew Stefan Furbert, finished in third place with 8 points, Curtis' best finish came in race two when he finished second.
Lawrence "Stickers" Hendrickson Memorial Regatta Leaderboard

03 Stephen Dickinson & Eleanor Altamura
05 Kelsey Durham & Julia Lines
08 Maxwell Curtis & Stefan Furbert
10 Gladwin Lambert & Stefan Maybury
14 Dale Brangman & Tajahari Rodgers
21 Zaniko Hendrickson & Zanikae Hendrickson
22 Anthony Smith & Shawn Bremar
22 Lorenzo Lambert & Jaire Shields
23 Scott Fox & Neitra Dill
25 Antione Wingood & Fred Bulford
26 Quinton Simons & Gregory Proctor
31 George Hayward & Mikia Brangman
44 Ja'Cal Washington & Deon Bell