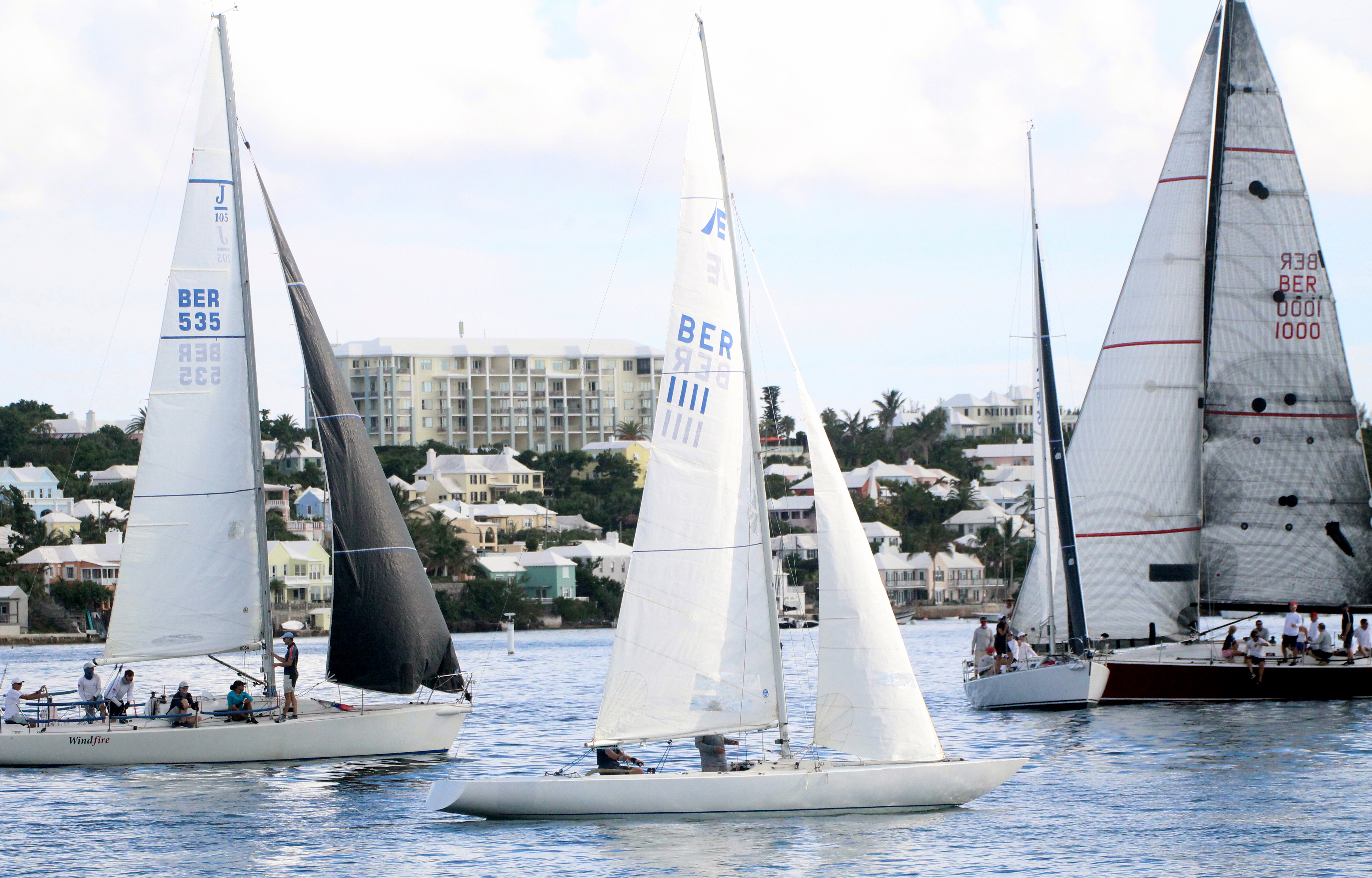 After a total of eight races in the 2020 Wednesday Night Sailing Series, www.islandstats.com brings you the overall leaders.
Nasty Medicine is the leader with 17 Net Points, they hold a 1 point lead over second place Man O War. Menace is in the third spot with 22 points, while Airforce is currently in fourth with 23 Net Points and Solna II rounds out the top five with 25 Net Points.
With 26 Net Points, Dragon Fire is in sixth place, while Windfire is in seventh with 26.5 Net Points, they are followed by Gumpshon who have 27 Net Points, Peppercorn and Jitterbug currently are tied in ninth place with 30 Net Points.
Wednesday Night Sailing Series Overall after 8 Total Races

17.0 Nasty Medicine
18.0 Man O War
22.0 Menace
23.0 Airforce
25.0 Solna II
26.0 Dragon Fire
26.5 Windfire
27.0 Gumpshon
30.0 Peppercorn
30.0 Jitterbug
34.0 Crossfire
34.0 Passion
43.5 Lix
44.0 Shogun
44.0 Solaise
45.0 BGC
49.0 Tiddleywinks
50.0 Back in Black
53.0 Blitz
53.0 Tiburon
55.0 Fat Tuesday
59.0 Death Star
60.0 Yabsta
61.0 Vrengen
261.0 Markel
64.0 Velocity
66.0 Elegante
71.0 Riple
73.0 Cyclone