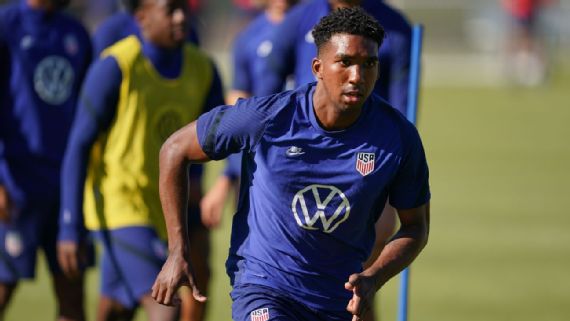 The U.S.A. Youth international defender Kobi Henry has been transferred to Stade de Reims of Ligue 1 from USL Championship side Orange County SC, the clubs confirmed.
Henry is the son of former Devonshire Colts, St. Georges Colts, St. Davidís, and Prospect footballer Wayne Henry.
A source with knowledge of the deal told ESPN that the transfer fee is around $700,000, which would make it the largest fee in USL history. The previous record for an initial transfer fee was set earlier this month when Locomotive FC midfielder Diego Luna was moved to Real Salt Lake for $250,000. The sources added that Orange County will receive a percentage of any future transfer fee should Reims move Henry at a later date, which could push the total fee past $1m.
"I think what it shows is that we set a new standard for talented players coming through the USL ecosystem," Orange County president of soccer operations and general manager Oliver Wyss said. [Players in USL] truly have the ability to play on the next level in Europe.
"Kobi's a special player. He's our fourth player that we have transferred now in the last two years to a European club. The difference is here is that he's going for a significant transfer. More importantly, we wanted [him to go] to a club where he actually has a chance to play. If you look at Stade de Reims, it's one of the youngest team in Europe and is notorious for playing young players and moving them on for big moves."