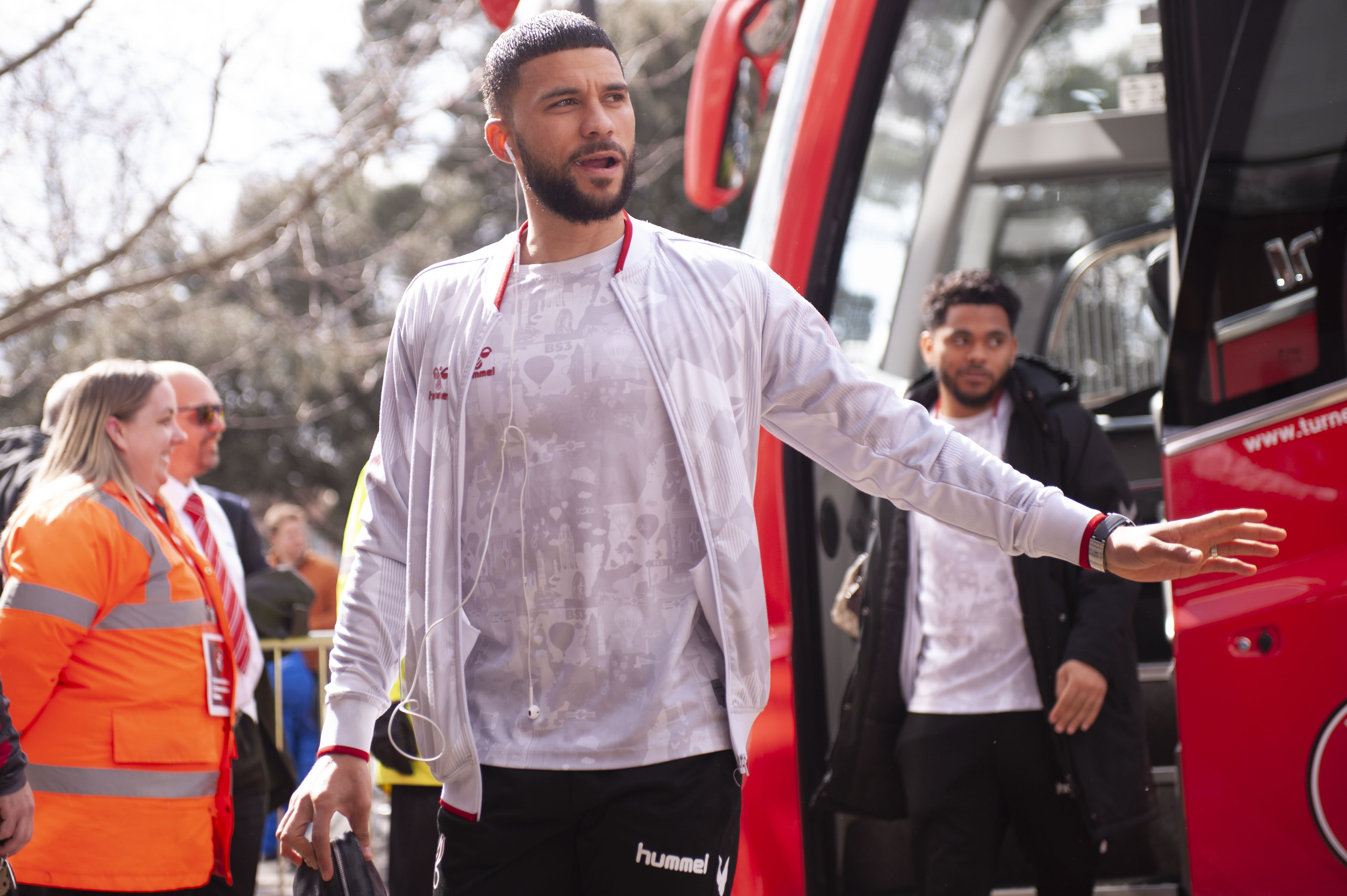 Twelve Bermuda overseas Footballers teams were in action, with one player finding the back of the net on the day.
NAHKI WELLS
Nahki Wells started for Bristol City in their away match against AFC Bournemouth, but he could not prevent them from going down 3 – 2.
REGGIE LAMBE & WILLIE CLEMONS
Willie Clemons, Reggie Lambe, and their Stowmarket Town teammates took on Barking FC.
Ahead 1 - 0, Stowmarket had the ball in the back of the net for the second time in the 32nd minute, with Clemons finding the back of the net, however barking would score twice in the second half to come back and draw the match 2 – 2.
KEZIAH MARTIN
Keziah Martin and his Kidderminster teammates finished in a scoreless draw with Bradford.
KOLE HALL
Kole Hall and his Nantwich Town teammates picked up a 2 - 1 win over Scarborough. The Nantwich win made it 5 home wins in a row, it also ended the visitors 16 games unbeaten run.
TAI WILLIAMS
Tai Williams has decided after a few months of debate to take some extra time off.
Williams wrote on social media, "I have found myself not enjoying the game that I am supposed to love, and whenever you lose that joy I feel something must be done to find it again.
To the people who have always supported me in my journey, I am not giving up, I am merely regrouping and I will be back next season.
I'm going to use this time to enjoy my amazing family, friends, and most importantly getting to know GOD.
AYLEAL DILL
Ayleal Dill scored but he and his Eastwood teammates fell 4 – 3 to Skegness in United Counties Northern Premier Division action.
MILAN BUTTERFIELD
Milan Butterfield and his Alfreton Town FC teammates defeated Hereford 2 – 1.
Alfreton was able to hold on to complete a deserved victory at Edgar Street.
AMAR LEWIS
Amar Lewis and his Harlow Town teammates defeated Barton Rovers FC 2 – 0. Samson Maagbe added a 77th-minute goal to Junior Dadson's first-half effort as they came away with all three points.
KNORY SCOTT
Knory Scott and his Hasting's United teammates played to a scoreless draw with Haywards Heath Town.
QUINACEO HUNT
Quinaceo Hunt and his Thornaby Football Club teammates defeated Sunderland RCA 4 - 0.
DJAIR PARFITT-WILLIAMS
Djair Parfitt-Williams and his Dover Athletic teammates drew 1 – 1 at home to King's Lynn Town.