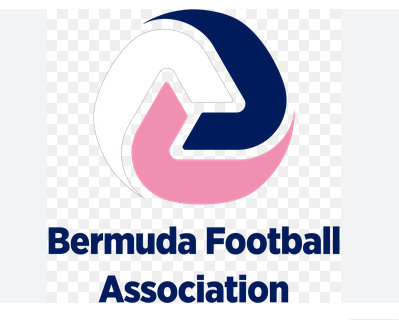 Last night Bermuda's Young men were once again let down, as the Confederation of North, Central America and Caribbean Association Football (CONCACAF) conducted the draw for the CONCACAF Under-20 Championship Costa Rica 2017, at the National Stadium, in San Jose, Costa Rica.
Who and How were they let down you say, Bermuda's Under 20 National Team participation in the draw was ignored by a media outlet that use upward of seven people to cover sports on a regular basis and it was not important enough to another sports reporter to even make radio news!
Last night www.islandstats.com reported that Bermuda was drawn in Group C alongside host Costa Rica, El Salvador and Trinidad & Tobago.
Bermuda will begin their competition with a match against Trinidad and Tobago on February 19th, they will then face El Salvador three days later, before closing out the Group Stage facing the host Costa Rica on February 25th.
Today we bring you the matches and dates in which Bermuda's Under 20 will take to the field.
CONCACAF Under-20 Championship Costa Rica 2017 Schedule

*Local Time - Costa Rica Time - Bermuda 2 Hours Ahead
Friday, February 17, 2017 – Estadio Ricardo Saprissa
17:30 Honduras vs Canada
20:00 Mexico vs Antigua & Barbuda
Saturday, February 18, 2017 – Estadio Ricardo Saprissa
12:30 Saint Kitts and Nevis vs Haiti
15:00 USA vs Panama
Sunday, February 19, 2017 – Estadio Ricardo Saprissa

13:30 Bermuda vs Trinidad & Tobago
16:00 Costa Rica vs El Salvador
Monday, February 20, 2017 – National Stadium
17:00 Antigua & Barbuda vs Honduras
19:30 Mexico vs Canada
Tuesday, February 21, 2017 – National Stadium
14:00 Panama vs Saint Kitts and Nevis
16:30 USA vs Haiti
Wednesday, February 22, 2017 – National Stadium

16:30 El Salvador vs Bermuda
19:00 Costa Rica vs Trinidad & Tobago
Thursday, February 23, 2017 – Estadio Ricardo Saprissa
17:00 Antigua & Barbuda vs Canada
19:30 Mexico vs Honduras
Friday, February 24, 2017 – Estadio Ricardo Saprissa
14:00 Panama vs Haiti
16:30 USA vs Saint Kitts and Nevis
Saturday, February 25, 2017 – National Stadium
13:30 El Salvador vs Trinidad & Tobago


16:00 Costa Rica vs Bermuda
Monday, February 27, 2017 – Estadio Ricardo Saprissa
16:00 Second Place Group B vs First Place Group A
18:30 First Place Group B vs. Second Place Group A
Wednesday, March 01, 2017 – National Stadium
16:30 First Place Group A vs First Place Group C
19:00 Second Place Group A vs Second Place Group C
Friday, March 03, 2017 – National Stadium
17:30 Second Place Group B vs First Place Group C
20:00 First Place Group B vs Second Place Group C
Sunday, March 05, 2017 – National Stadium
15:00 Winner Group D vs. Winner Group E