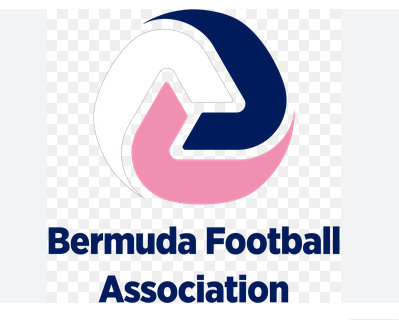 FIRST DIVISION

St. George's Colts 8 Ireland Rangers 2
The St. George's Colts recorded a 8 - 2 win over Ireland Rangers at the Wellington Oval, St. George's Colts got 2 goals apiece from Jarazinho Bassett, Jahron Dickinson and Macai Simmons, while Donavan Thompson and Jeremy Hayward scored a goal each, while Daunte Woods and Sekai Proctor added a goal each.
Somerset Eagles 4 Paget Lions 1
The Somerset Eagles defeated the Paget Lions 4 - 1 at the White Hill Field, Deandre Wainwright led the way with 2 goals, while Cardell Henry and Marcus Iris Simmons added a goal each, Dion Stovell scored the lone goal for the Paget Lions.
Southampton Rangers 5 St. David's 1
The Southampton Rangers earned a 5 - 1 win over St. David's at the Southampton Oval. Ezekiel Stoneham scored twice for the home team who also got 2 goals from Khalil Symonds and Shannon Burchall added the other, Kyle Wade scored the lone goal for the visitors St. David's.
Devonshire Colts 6 Wolves 3
At the Police Field, Kyle Jones and Teniko Eve scored two goals each helping the Devonshire Colts defeat Wolves 6 - 3. Matteo Isaac and Vernell Lambe added a goal each for the Devonshire Colts, Vincent Minors scored twice for Wolves who also got a goal from Steven Bremar.
PREMIER DIVISION

PHC Zebras 1 Dandy Town Hornets 0
After a scoreless first half at the PHC Stadium, the only goal of this game came in the 84th minute via the penalty spot. The PHC Zebras were awarded a penalty which Marco Warren converted earning the home team a 1 - 0 win over the Dandy Town Hornets.
Somerset Trojans 0 Boulevard Blazers 2
The Boulevard Blazers defeated the Somerset Trojans at the Somerset Cricket Club 2 - 0, both goals came in the first half.
Niko Smith opened the scoring for the Boulevard Blazers in the 15th minute and then three minutes later Khiry Easton doubled the lead for the win.
X-Road's 0 Robin Hood 5
At the Garrison Field Robin Hood held a 2 - 0 lead over X-Road's at the break, Lejuan Simmons opened the scoring in the 2nd minute, before Chris Caisey doubled the lead in the 10th minute.
The second half saw Antwan Russell score twice and Mazhye Burchall added the other in the 5 - 0 Robin Hood win over X-Road's.
Young Men Social Club 0 Devonshire Cougars 5
At the Police Field, Young Men Social Club went down 5 - 0 to the Devonshire Cougars. The Devonshire Cougars got two goals from Jomeko Mallory and single strikes from Callin Maybury, Darren Williams and Mark Steede.